Parks & Recreation named Land Manager of the Year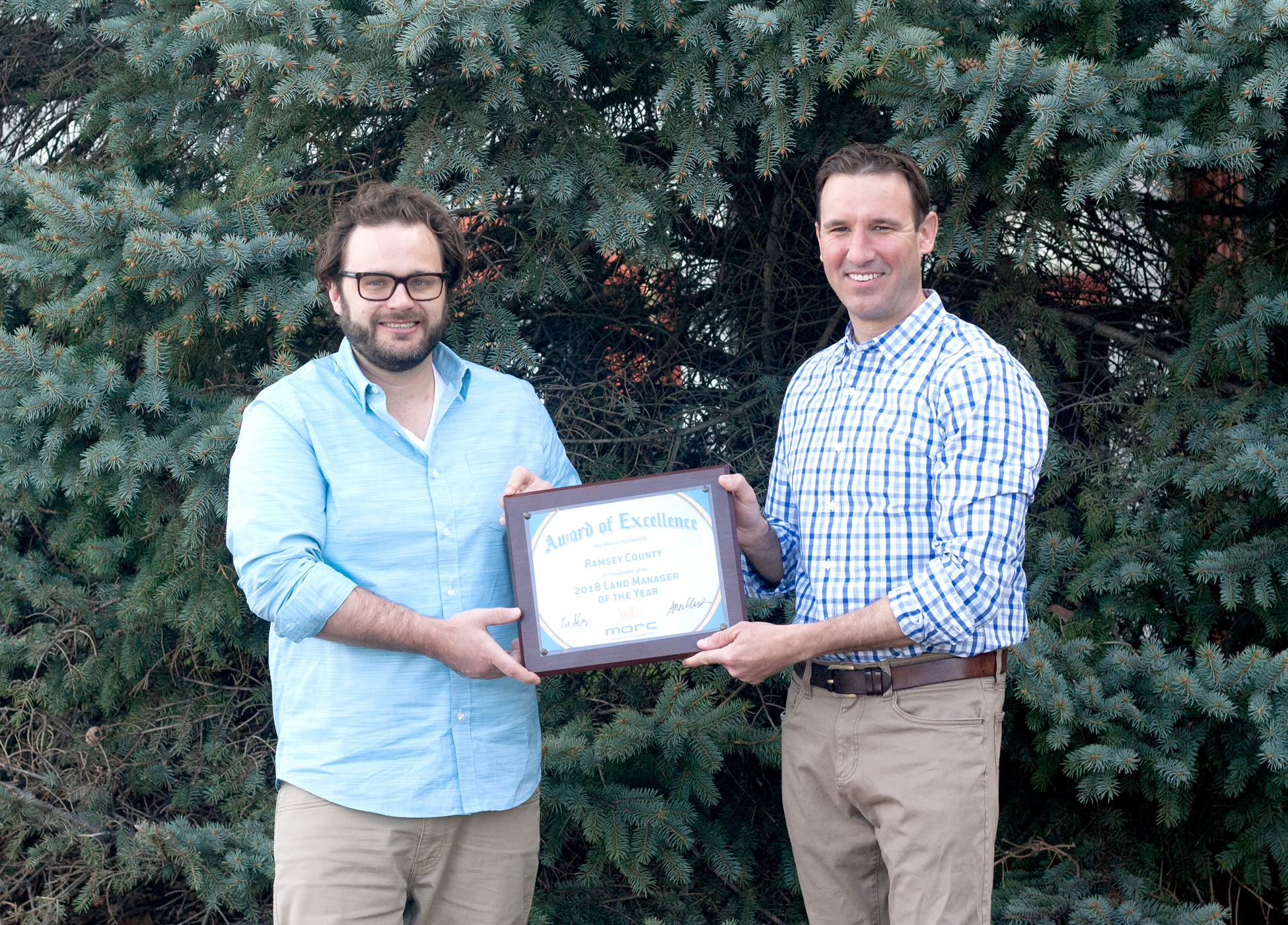 Ramsey County Parks & Recreation was named the 2018 Land Manager of the Year by the Minnesota Off-Road Cyclists (MORC).
The award recognizes the county for creating and adopting a formal mountain bike trails master plan for Battle Creek Regional Park. In addition to proposing an increase of more than 21 miles of off-road cycling trails, the master plan includes amenities such as bike washing and fixing stations, trail shelters, lighting, signage and restrooms. MORC also cited Parks & Recreation's continued efforts in supporting improvements to the current trail system as a reason for awarding this top honor.
Parks & Recreation has partnered with MORC since 2000 to build off-road cycling trails at Battle Creek. The activity has grown in popularity at the regional park since, with an estimated 150 off-road cyclists that use Battle Creek on a consistent basis.
MORC is a nonprofit organization that promotes mountain biking through education, advocacy and volunteer networks. They partner with 12 land-management agencies, including Ramsey County Parks & Recreation, to enhance and safeguard the future of mountain biking in the Twin Cities metro. 
Posted on
Wednesday, May 8, 2019 - 9:19 a.m.