Prescribed burns at Rice Creek Regional Park on April 13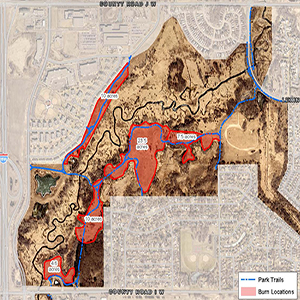 Ramsey County Parks & Recreation will conduct spring burns on April 13 at Rice Creek Regional Park. Experienced county staff and  work carefully to manage smoke conditions while conducting burns, however, some residents may smell smoke.
A small burn is also taking place at Keller Golf Course. 
Posted on
Wednesday, April 13, 2016 - 9:23 a.m.