Public Health receives breastfeeding friendly gold award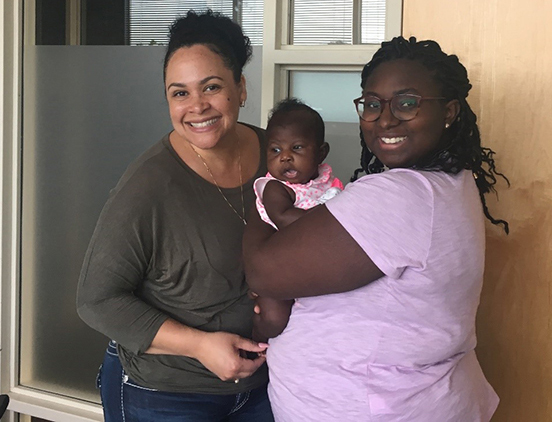 Saint Paul – Ramsey County Public Health has achieved the highest level of recognition from the state health department as a breastfeeding friendly health department. The Minnesota Department of Health (MDH) has given the county's health department a gold-level award for promoting healthy families by supporting nursing parents in its workforce and in the community.
County public health staff have worked for several years to expand support in the community and promote breastfeeding through a variety of initiatives such as Ramsey County Baby Cafe, as well as through internal policies and resources to support nursing employees. 
MDH recognizes county health departments, workplaces, maternity centers and child care facilities that have demonstrated their commitment to supporting breastfeeding parents. The awards are designated at gold, silver and bronze levels which correspond to the number of steps an organization meets in a 10-step process. The county's health department first achieved breastfeeding friendly designation in 2018 with a bronze-level award from MDH. 
Breastfeeding promotion is a foundational public health prevention strategy to ensure that babies receive optimal nutrition during the first formative years of life. Studies show that infants who are breastfed have better health outcomes as they grow. 
Posted on
Friday, September 27, 2019 - 1:31 p.m.