Ramsey County and Arden Hills seek master developer for Rice Creek Commons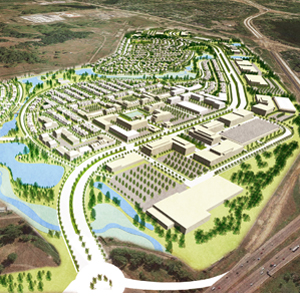 The Joint Development Authority announced today it is seeking a master developer for Rice Creek Commons, a 427-acre prime redevelopment opportunity in the Minneapolis-Saint Paul metropolitan area. The selected firm will help guide the overall residential and commercial development of the Rice Creek Commons site, an area large enough to fit all of downtown Saint Paul with room to spare. Located in Arden Hills, Minnesota, Rice Creek Commons is only 10 miles from both the Minneapolis and Saint Paul downtowns. When it is redeveloped, it will be home and workplace to thousands of families.
The application period for Rice Creek Commons development proposals is now open. Proposals must be submitted by March 9.
Download the solicitation here. Additional information is available at ricecreekcommons.com/masterdeveloper.
Posted on
Monday, February 1, 2016 - 11:55 a.m.