Ramsey County arenas to close starting Nov. 21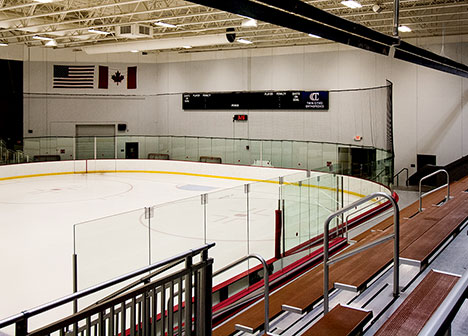 All 11 Ramsey County arenas will close to the general public starting Saturday, November 21. The closure is in compliance with Emergency Executive Order 20-99, issued by Minnesota Governor Tim Walz. Arenas are projected to reopen on Saturday, December 19.
Youth and adult organized sports activities will be suspended, including practices, group workouts, games, tournaments and events. Parks & Recreation staff will be in communication with associations and user groups to discuss possible rescheduling of reservations. Some in-person education programs are allowed by the executive order. These exceptions must be approved by Parks & Recreation and follow Minnesota Department of Health guidance and other restrictions in place.
The Fieldhouse at TCO Sports Garden, originally set to open in early December, will remain closed until restrictions are lifted.
Ramsey County will continue to monitor the situation surrounding the pandemic to protect the health and safety of the community. 
Posted on
Friday, November 20, 2020 - 10:00 a.m.