Ramsey County partners with Salvation Army to manage Bethesda Shelter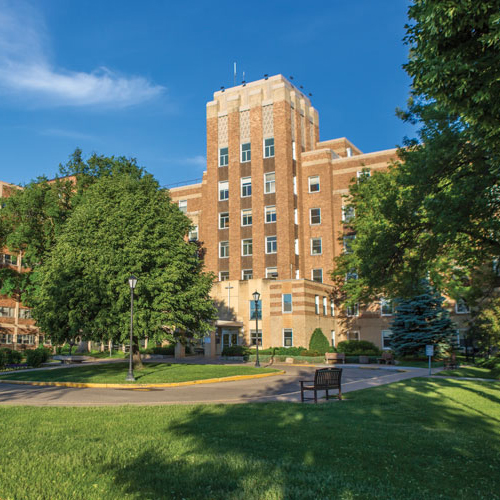 Ramsey County is partnering with The Salvation Army to provide shelter services for people experiencing homelessness at the Bethesda Shelter in Saint Paul. This new partnership will transition the current shelter staffing from Ramsey County to The Salvation Army, whose trauma-informed staff will lead the day-to-day operations and management of the emergency shelter. The $3.1 million contract covers the period of May 2021 through April 2022.
The Salvation Army's Harbor Light staff will operate the Bethesda Shelter through the existing referral process for other East Metro shelters like Safe Space, Higher Ground and Union Gospel Mission. Once accepted, Bethesda guests will have access to the facility and its on-site programming. Services will be provided by staff members trained in trauma-informed care, person-centered thinking and motivational interviewing skills. Staff are also trained in crisis intervention and de-escalation techniques and have First Aid and CPR training.
Day-to-day operations managed by Salvation Harbor Light staff will include:
Personalized intake and situational assessments, including the development of a housing and service plan.
Daily programming that identifies income sources, benefits, transportation and employment services, as well as a how-to on accessing personal documents.
Connecting guests with permanent housing opportunities and other community resources.
Security, janitorial and food services will continue to be provided by Ramsey County. The county will also equip the shelter with beds, cots, linens and other basic necessities.
Bethesda Shelter is part of Ramsey County's efforts to ensure enough shelter space is available for anyone experiencing homelessness. Over the past year, the county has invested more than $20 million toward the expansion of shelter services, hotel programming, and the opening of several new short-term, temporary shelter facilities.
Learn more about the Bethesda Shelter site and the service provider RFQ process.
Posted on
Friday, April 16, 2021 - 3:10 p.m.