Ramsey Reuses: beginner tips for thrifting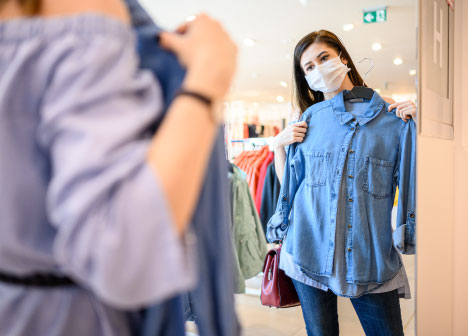 If you'd like to help the planet, save some money and maybe even pay it forward to help others, consider purchasing used, or upcycled goods. Buying used or upcycled goods helps keep those items out of the trash. Instead of going to waste, many items can be reused. And, with low prices, thrift stores can help people save money on clothing, winter wear and other necessities. You can also find unique items for great prices. Some thrift stores also support charitable organizations.
Whether you're looking to save some money, shopping for fun, or looking to protect the environment, here are a few tips to get you started buying used/reused goods.
Talk to others.
We suggest talking to others who thrift shop. They can share their tips and tricks with you.
Consider various ways to purchase used goods.
There are many ways to buy used online, as well as in-person. Take some time to learn about your options by visiting RamseyRecycles.com/Reuse. Choose what works for your lifestyle, budget and comfort level.
Have fun with it.
Enjoy the hunt! Thrifting is a great way to use creativity. It's also an excellent opportunity to include family members or friends. Appreciate the journey and have fun!
Posted on
Tuesday, October 31, 2017 - 3:23 p.m.