Recycle your pumpkins and leaves at yard waste sites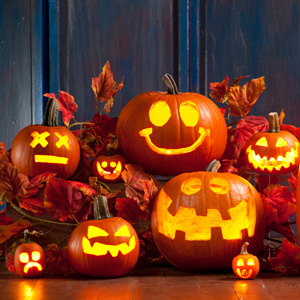 Now that the trick-or-treaters have come and gone, Ramsey County residents can drop off their pumpkins, hay bales or corn stalks for free at one of seven yard waste collection sites.
State law prohibits leaves, grass clippings, brush and other plant material from being mixed with your trash. Instead, drop-off any of the yard waste listed for free at a yard waste site or contact your trash hauler about a separate yard waste pick-up service (for a fee).
Ramsey County trash haulers with questions about the yard waste ban from trash can call the Environmental Health office at 651-266-1199.
Posted on
Wednesday, November 1, 2017 - 6:51 a.m.