Rent an arena or picnic shelter for your summer event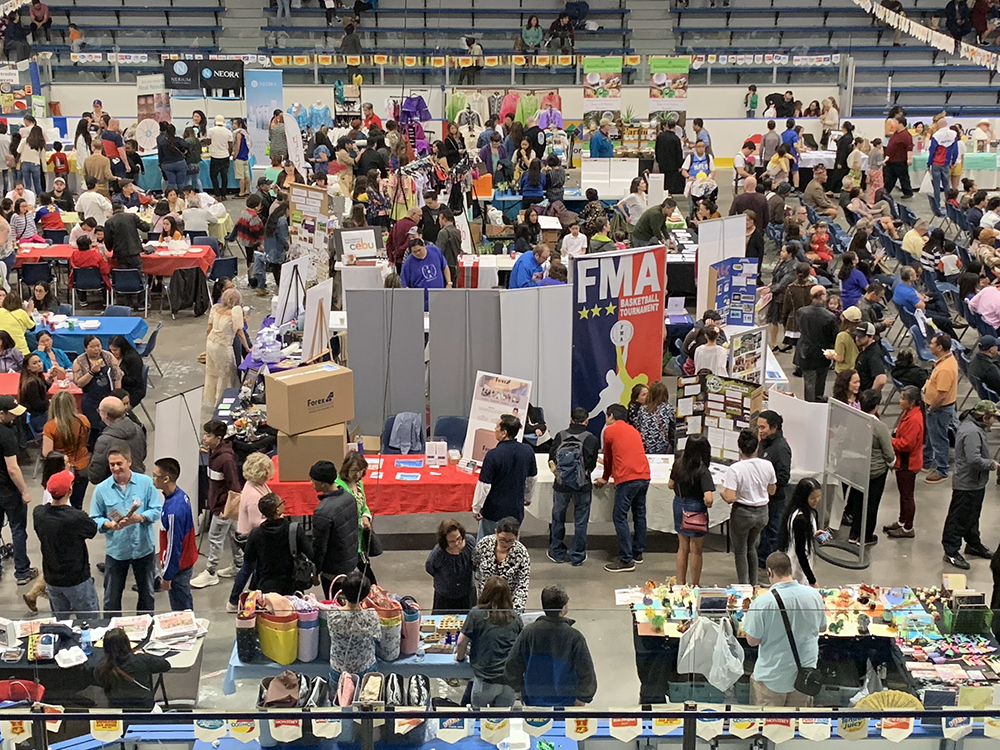 Ramsey County has a space for your party, community meeting or special event this summer. We offer over 28 open-air picnic shelters, a weather-proof fieldhouse and several arenas with dry floor space. Whether you are looking for a small picnic shelter for your family outing or a large arena for a concert or trade show, we have the perfect space for you. Our facilities are conveniently located with many additional activities and services nearby. Specialists are available to help you find the right space for your event. 
Arenas
When the ice is removed from Ramsey County arenas in the spring, the dry floor space becomes a perfect place to host large events like trade shows, concerts and graduation ceremonies. Other community arenas may be available for dry-floor rental.
Aldrich Arena & Community Events Center offers flexible dry floor space with seating up to 4,900 people, concessions, ample free parking and accessibility. Non-ice space is available from March to September. The spacious parking lot is also available to rent for outdoor events.
The south rink at Charles M. Schulz - Highland Arena is available for dry floor events from April to September. The 85' x 200' space is perfect for birthday parties, inline skating or seated events with up to 100 people. Community rooms are also available for groups of all sizes. Users may bring in outside food and beverage. Free parking is available at the arena.
Reserve dry floor space at Aldrich or Highland arena online
For all other arenas, email us for availability and to schedule your event.
Fieldhouse
The Fieldhouse at TCO Sports Garden has three turf fields and two batting cages available to rent all summer long. These spaces are perfect for indoor team practices where the weather is guaranteed. Email us for more information and availability.
Park shelters and pavilions
Parks & Recreation has 28 open-air picnic facilities available to rent by individuals, groups and organizations between May 6 and September 25. Amenities and capacity limits vary by park, but grills, playgrounds and restrooms are typically located near the picnic facilities. Reservations can be made online.
Pavilions: picnic tables, interior kitchens, electricity and water. Perfect for large gatherings of 125-500 people.
Shelters: picnic tables and electricity. Accommodate groups of 50-125 people.
Basic shelters: picnic tables only. They are good for small groups of less than 50 people.
Use of a picnic shelter or pavilion requires a paid permit. Fees vary based on facility amenities and capacity.
Posted on
Wednesday, May 24, 2023 - 11:00 a.m.