Sap to Syrup
Image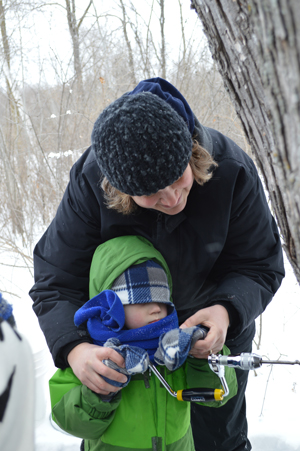 When
Location
Tamarack Nature Center directions
Ages
All
Beginning of tab section with 2 tabs. Left and right arrow keys will navigate between tab navigation links.
Sweetness abounds in this Minnesota tradition. Experience maple syrup season at Tamarack Nature Center in White Bear Township!
Participants will have the chance to tap a maple tree, collect sap, visit the evaporator, see how the final syrup is made and, of course, enjoy the sweetness of the final product. Activities take approximately one hour to complete and will be ongoing throughout the program.
Tamarack Nature Center
5287 Otter Lake Road
White Bear Township, MN 55110
Back to tab navigation.
End of tab content.