Sap to Syrup
Image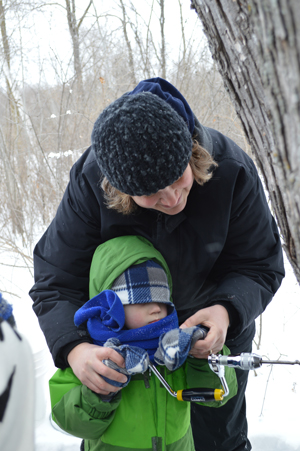 When
Location
Get directions
Ages
All
Beginning of tab section with 2 tabs. Left and right arrow keys will navigate between tab navigation links.
Sweetness abounds in this Minnesota tradition. Participants will tap a maple tree, collect sap, visit the evaporator, see how the final syrup is made and of course, enjoy the sweetness of the final product! Activities will take approximately one hour to complete and will be ongoing throughout the program time.
Fee: $7 per person.
Registration: Registration is required and you must register by time slot.
March 16
March 23
Back to tab navigation.
End of tab content.