Small business registration open for Economic Gardening Program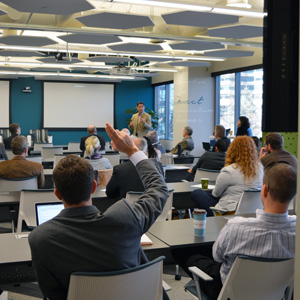 The Economic Gardening Program of Hennepin, Carver, Ramsey and Scott counties is looking for small businesses to participate in the 2018-2019 cohort this fall. The program offers participating businesses up to $10,000 in free consulting services geared toward business growth.
The Economic Gardening Program leverages research using sophisticated business intelligence tools and databases that growth companies may not be aware of or cannot afford. Research specialists typically assist in four key areas: strategic market research, geographic information systems, search engine optimization and social media marketing.
Eligibility requirements
Be a for-profit, privately held company headquartered and operating in Hennepin, Carver, Ramsey and Scott counties.
Have been $1 million and $50 million in annual revenue.
Employ 10 to 99 full-time equivalent W-2 employees, including the owner.
Demonstrated growth in either revenue or employees in two of five years.
Provide product(s) and/or services beyond current service area to regional and/or international markets.
Interested in learning more?
Posted on
Thursday, September 20, 2018 - 8:27 a.m.