Story trail available in Battle Creek Regional Park through May 31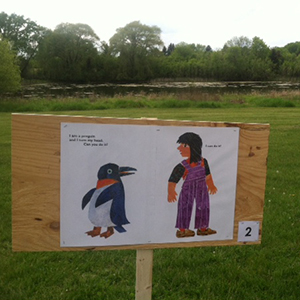 Two story trails will be available in Ramsey County parks this summer. These free programs, perfect for all ages and especially families with young children, combine reading with getting active outside. Each page of a book will be placed on a sign along the park's walking trail for visitors to enjoy.
Story trail schedule
May 21 - May 31
Battle Creek Regional Park 
"From Head to Toe" by Eric Carle
July 9 - July 18
"From Caterpillar to Butterfly" by Deborah Heiligman
Snail Lake Regional Park
The story trails program is a partnership between the Ramsey County Library and Parks & Recreation.
More information on park programs
Posted on
Tuesday, May 24, 2016 - 2:30 p.m.