Submissions needed for Union Depot holiday tree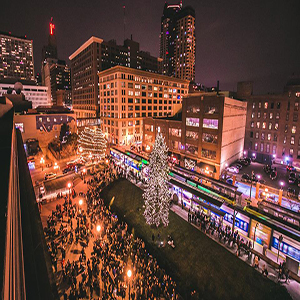 The search is underway for a tall evergreen tree for the Hub for the Holidays events at Union Depot. Key requirements for a tree to be considered are: ​
Must have overgrown their location or otherwise need to be removed.
Must be in good condition as the tree will be viewed from all sides.
Must be located within Ramsey County.
Individuals interested in donating a tree for this celebration are encouraged to email their address and photo of the tree to info@uniondepot.org or call 651-202-2700. The owner of the chosen tree will be eligible to have the tree removed and the stump ground down at no charge - plus participate in the Holiday Tree Lighting celebration.
The deadline for submissions is Friday, September 20.
Posted on
Wednesday, August 14, 2019 - 9:47 a.m.