Suni Lee Day declared by the board of commissioners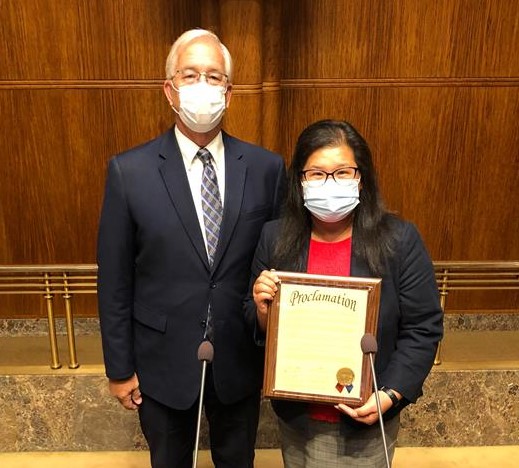 The board of commissioners has declared Aug. 10, 2021 as Suni Lee Day.
As the first Minnesotan and the first Hmong American woman to bring home the gold medal for women's all-around gymnastics, Ms. Lee illustrates the brilliance and excellence of Ramsey County's and Minnesota's Hmong American community.
The board extends congratulations on this day, and every day forward, to Ms. Lee and to all her family and friends, including her supporters and fans across the county and the world.
Commissioner McDonough read the proclamation with Kaohly Vang Her, Yeev Thoj and Houa John Lee offering remarks.
Posted on
Tuesday, August 10, 2021 - 9:07 a.m.