Tuj Lub courts at Keller Regional Park open June 10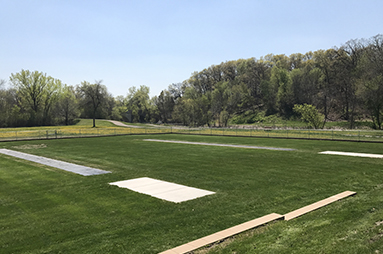 A grand opening ceremony will be held for the new Tuj Lub courts at Keller Regional Park on June 10 at 9 a.m. A blessing ceremony, dedication and ribbon-cutting ceremony will take place. Demonstrations of Tuj Lub will take place on the court and all attendees will have a chance to try Tuj Lub for themselves. Members of the Tuj Lub players club will be on hand to assist anyone who would like to try their hand at Tuj Lub. The grand opening ceremony is a free, public event for all ages. 
The courts at Keller Regional Park are among the first professional-level courts in the country. Three courts were installed in 2016 near the Marsden Archery range, next to the Golfview shelters at Keller Regional Park. Three courts allow six teams to play at one time. Tuj Lub, pronounced too-loo, is a traditional Hmong top-spinning game.  
Posted on
Wednesday, May 10, 2017 - 10:00 a.m.