Two new food scraps recycling sites open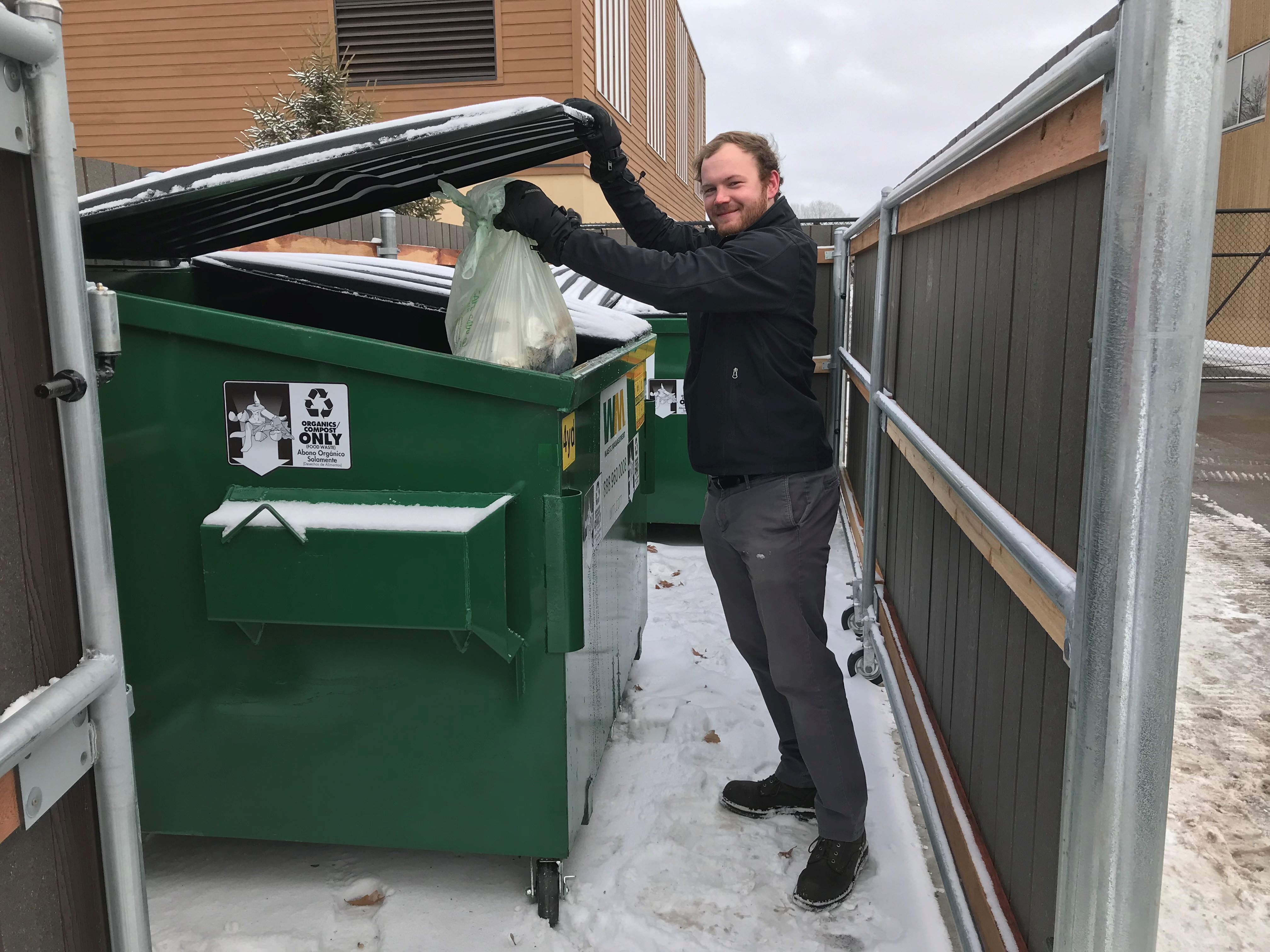 Falcon Heights and White Bear Lake residents have new opportunities to drop off food scraps with the opening of new collection sites in the two cities. The new sites are open 24 hours a day, year-round at the following locations:
With the new locations, the county has 15 food scraps collection (organics recycling) sites – including all seven Ramsey County yard waste sites. For more information on food scraps collection (organics recycling), including a detailed list of items accepted and the locations of other sites, visit RamseyRecycles.com/FoodScraps.
Ramsey County offers a free starter kit for residents who want to start recycling food scraps. The kit includes a small kitchen caddy, compostable bags and tips for success. It also includes a loyalty punch card to earn a free t-shirt. Loyalty card use is on the honor system. After five visits to a food scraps drop-off site, the loyalty card can be brought to a Yard Waste site and redeemed for a t-shirt. Pick one up at Falcon Heights City Hall, White Bear Lake City Hall, a Ramsey County yard waste site, a Ramsey County Library or select Saint Paul Libraries while supplies last (please call ahead to check availability).
Ramsey County offers food scraps collection (organic recycling) at the seven yard waste sites it operates and partners with cities to provide organic recycling at additional sites in Saint Paul, Saint Anthony, Vadnais Heights, Maplewood, New Brighton and Roseville. 
View all food scraps (organics collection) and yard waste sites
Posted on
Tuesday, January 14, 2020 - 5:42 p.m.