Two Ramsey County golf courses honored with national award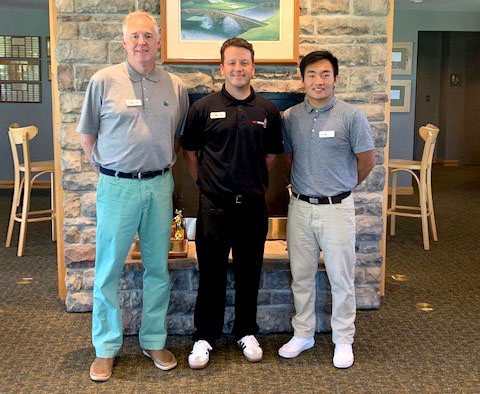 Goodrich and The Ponds at Battle Creek golf courses were recently honored with the National Golf Foundation Customer Loyalty Award. The prestigious award recognizes golf facilities with exceptional customer satisfaction scores across the United States. The Ponds at Battle Creek was additionally selected as one of the top five facility winners among all NGF course participants in the "Less than $70 green fee" category.
NGF Loyalty Award winners are determined by the results of the foundation's Golfer Survey Program. Surveys were distributed to each property's database of customers to gauge satisfaction and value as part of the Ramsey County golf study and assessment that took place in fall 2018. 
"On behalf of the Ramsey County Parks & Recreation department, I want to thank Brad Behnke of Bradly R. Behnke Golf Management, LLC for his masterful management of both of these courses for Ramsey County," said Sara Ackmann, Director of Golf and Arena Operations. "Brad and his team manage fun, respectful and knowledgeable golf pro shops. His emphasis has always been to put the customer first and we are proud to acknowledge the effort this award recognizes."
Founded in 1936, the NGF includes the world's largest research team dedicated to golf, and provides resources and guidance that fosters the growth and vitality of the golf business.
Posted on
Monday, July 1, 2019 - 9:53 a.m.