Virtual Drop-in Discovery Station: Agate watercolor painting
Image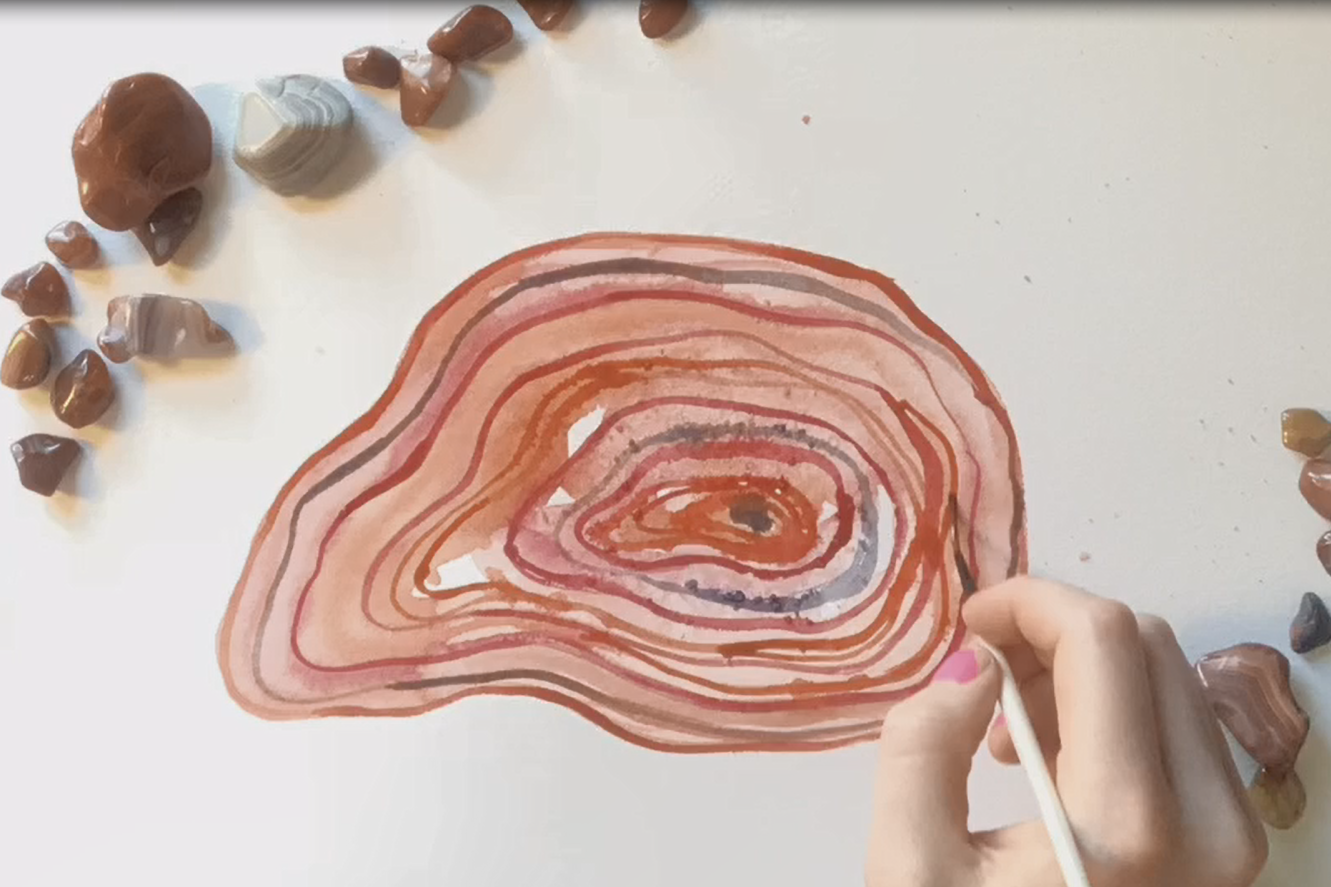 When
Location
Virtual program
Ages
All
Beginning of tab section with 2 tabs. Left and right arrow keys will navigate between tab navigation links.
Tamarack Nature Center's Drop-in Discovery Station will be available as a virtual program for everyone to enjoy from home. Join us through Facebook Live for this free program!
Can't join us at the scheduled time? The video will be available to watch afterwards through Facebook and shared on YouTube after the event.
Lake Superior agates are Minnesota's state gemstone. Found throughout the state, these rocks made their journey from the north shore during the the last glacial period. The colorful bands of reds and whites that distinguish this type of agate from others come from the minerals in the ground water billions of years ago when the rock was made. Iron, silica, and quarts deposited concentric bands in gas bubbles in the lava flow creating these amazing designs.
Want to create an agate-inspired watercolor painting? Follow along with artist, Chelsea Novotny as she creates a work of art that emphasizes the beautiful layers of an agate. Use different brush sizes, amounts of water, and pigment to experiment and create layers of bands in your agate. Make your art as unique and as one-of-a-kind as each agate and artist out there. Share with us what you create!
To create your own watercolor agate at home, you will need:
Watercolor paper or heavy card stock.
Back to tab navigation.
End of tab content.