Visit a household hazardous waste mobile collection site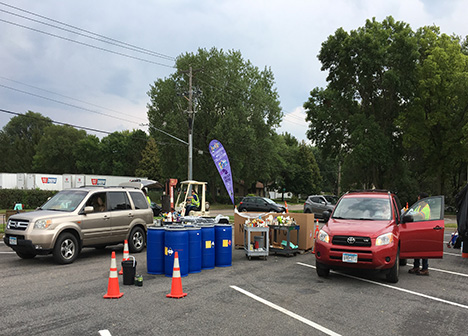 Free household hazardous waste mobile collection sites will be offered at various cities in the county from April - October. 
Many household products you use to clean your kitchen and bathroom, maintain your car and home, and control animals and insects contain hazardous materials. 
On Fridays and Saturdays throughout each month, the collection site will be available to assist residents in disposing of household products safely and conveniently. It is illegal to dispose of household hazardous waste in the garbage.
2021 mobile collection sites include:
April - Maplewood
May - Arden Hills
June - Roseville
July - Arden Hills
August - Summit Hill (Saint Paul)
September - Saint Paul, across from State Fairgrounds
October - Maplewood
In addition to the mobile collection sites, a year-round site in Saint Paul is also available to residents.
Posted on
Thursday, April 1, 2021 - 12:26 p.m.