Volunteer recruitment open for Fright Farm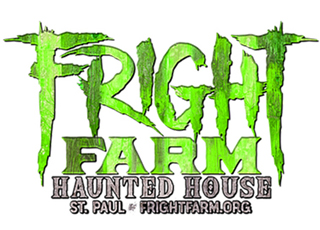 Fright Farm Haunted House is back for its 21st season! The Ramsey County Sheriff's Foundation is recruiting volunteers to support this community event. New volunteer information meetings will be held on Aug. 16 and Sept. 6 at 6:30 p.m. at Ramsey County Extension Barn (2020 White Bear Avenue).  
Volunteers can help with construction, acting, ticket sales and more. All volunteers must be 18 or older, able to pass a criminal background check, and able to attend a training session. 
Fright Farm is a large scale, professional quality haunted attraction that is designed, built and operated by the Sheriff's Foundation with volunteers from the Sheriff's Office and community. The haunted house opens on Oct. 6 and will run from 7-11 p.m. every Friday and Saturday night for the month of October, as well as Oct. 31 (Halloween). 
Proceeds from Fright Farm benefits the non-profit Ramsey County Sheriff's Foundation, which provides grants for public safety and other important community programs. Each year, more than 10,000 community members attend Fright Farm. It takes approximately one hundred volunteers to operate the event each night. 
For more information, email volunteer@frightfarm.org. 
Posted on
Monday, July 31, 2017 - 2:17 p.m.