Volunteers in Corrections annual plant sale begins May 1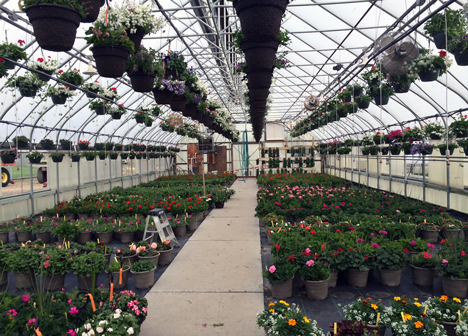 The annual Volunteers in Corrections plant sale will take place May 1-24. The sale is located at the Ramsey County Correctional Facility and features a variety of hanging baskets, deck pots, vegetables and herbs. 
Volunteers in Corrections is working to implement new safety procedures due to COVID-19 that are in line with guidelines for garden centers and nurseries provided by the Department of Agriculture and Centers for Disease Control and Prevention. For the first time, the plant sale will have weekday hours to help reduce crowds and promote social distancing.
Beginning May 19, a 25% discount will be given on hanging baskets, deck pots, annual flats and flower pouches.
For more information on the new safety procedures, visit the Volunteers in Corrections website. 
Hours
Sundays - Thursdays: 9 a.m. - 3 p.m.
Fridays: 8 a.m. - 6 p.m. 
Saturdays: 8 a.m. - 3 p.m.
Posted on
Tuesday, April 28, 2020 - 1:51 p.m.