Workforce Solutions and Roseville host Recruitment Resources Fair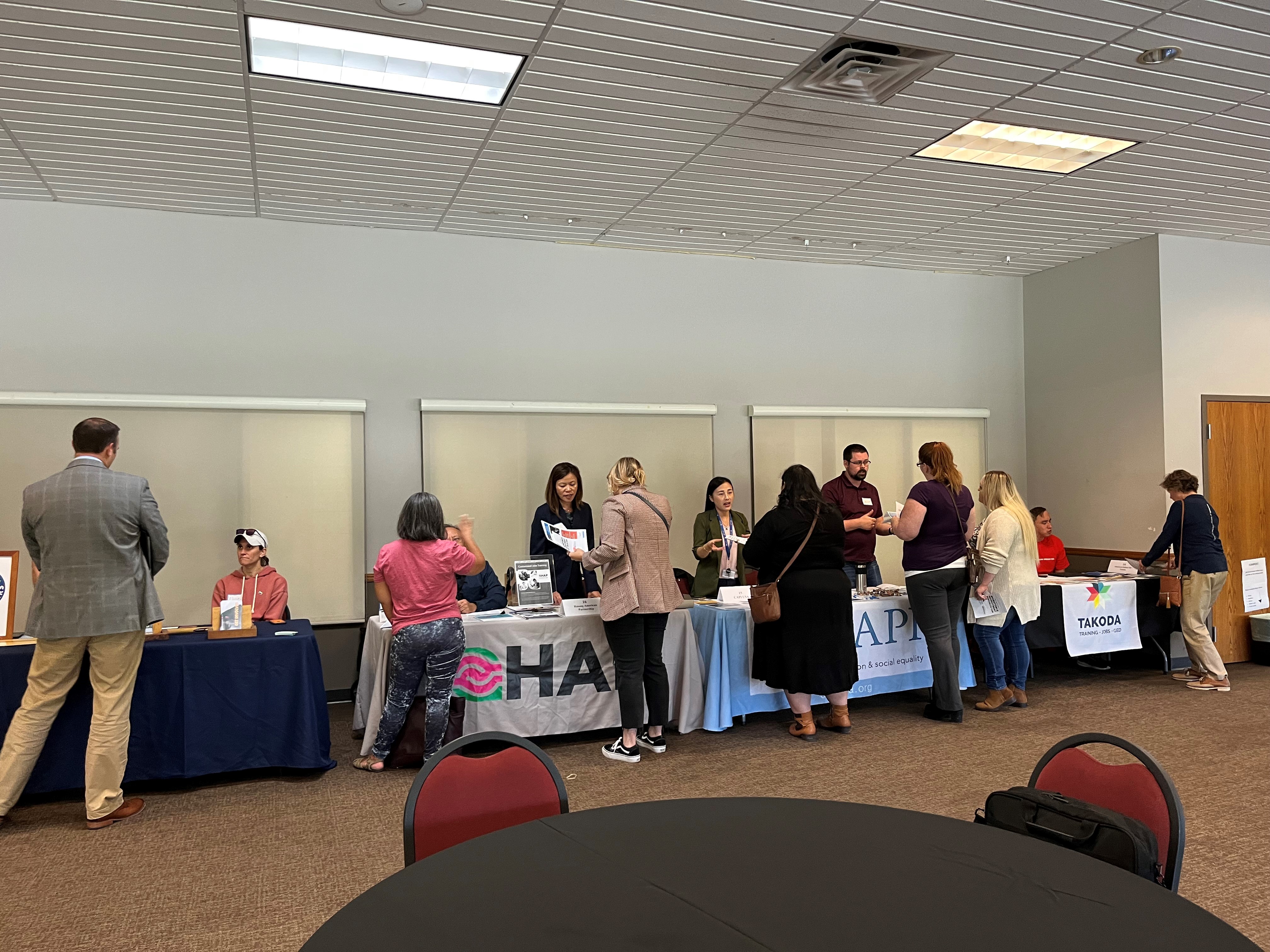 On October 5, Workforce Solutions partnered with the city of Roseville to host a first-of-its-kind Workforce Recruitment Resource Fair. All Ramsey County businesses were invited to attend this free event featuring 20 training providers.
More than 60 human resource and employee recruitment professionals connected with local workforce training organizations to learn about the services they provide to help job seekers build the skills they need to enter into new career pathways. Training programs for health care, hospitality, manufacturing, general business and administration, finance, social services, transportation, construction and more were present.
Feedback from participants proclaimed the Recruitment Resources Fair to be a huge success:  
"Thank you so much. Your efforts to help employers to connect with organizations whose participants could be well matched for employment is really appreciated."
"This was unique and I'd love to see this offered again! What an excellent way for organizations and employers to connect."
Many thanks to the featured training providers:
American Indian Opportunities Industrialization Center -Takoda.
Avivo.
CAPI USA.
City of Saint Paul Right Track.
CLUES.
Community Action Partnership of Ramsey & Washington Counties.
Goodwill Easter Seals Minnesota.
Hired.
Hmong American Partnership.
Humphrey Job Corps Center.
International Institute of MN.
Karen Organization of Minnesota.
Minnesota Teamsters Service Bureau.
MnDOT-DEED Highway Heavy Construction Training.
Project for Pride in Living.
Roseville Adult Learning Center.
Ujamaa Place.
Urban Boatbuilders.
YWCA St. Paul.
Posted on
Tuesday, November 22, 2022 - 4:57 p.m.