Activity Kits
Toolkits are for interactive presentations on environmental topics. They work well for schools, non-profits, scouts, churches and other community groups. Content is designed for youth ages 5-12, but can be adjusted for groups of any age. When a kit is reserved, you will also receive a presentation outline geared toward your group.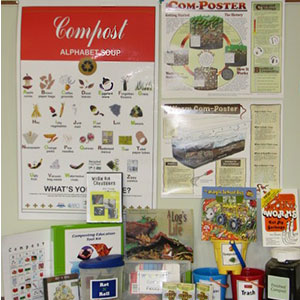 Backyard Composting
Learn how home composting works and use props to show what can and can't be composted in a backyard bin.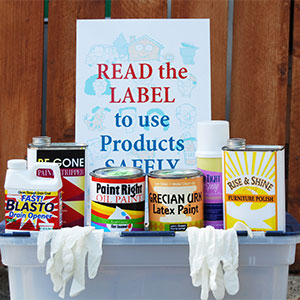 Household Hazardous Waste
Products that say CAUTION, WARNING, DANGER or POISON on the label are hazardous and don't belong in the trash. Learn how to safely use, store and dispose of household hazardous waste.
Organics Recycling
Learn which materials you can compost through our organics recycling program. This toolkit is a display that includes rigid posters, size 18" by 24" or 24" by 36".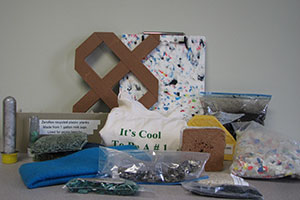 Recycled Products
Learn what the items you put in the recycling bin turn into after they're recycled. This kit has a few examples of products made from recycled materials.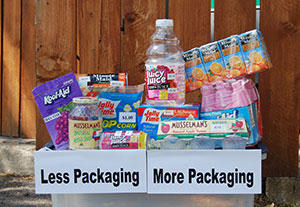 Smart Shopping 
Learn to reduce waste and save money by making wise choices when grocery shopping. Samples of food packages are used to conduct activities. Suitable for middle elementary grade students and older.