Public Engagement
Public engagement is a priority of the environmental analysis phase of the METRO Purple Line BRT Project (formerly Rush Line BRT Project). There are three goals for public engagement during the environmental analysis phase:
Inform a diverse public.
Collect input from a diverse public.
Use public input to shape the project.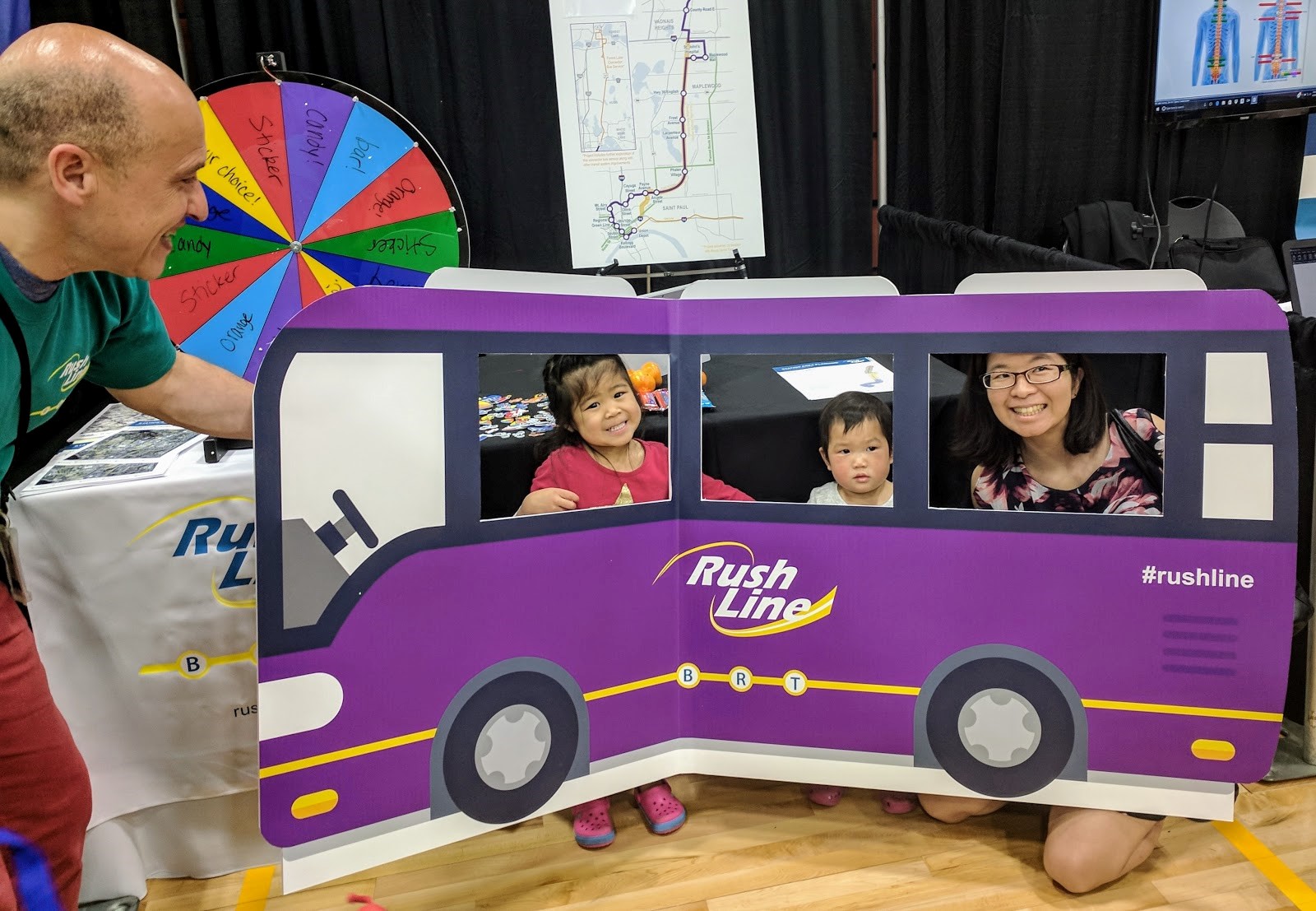 The project team is participating in a wide variety of events throughout the environmental analysis phase to achieve these three goals. These include walk-and-engage efforts, presentations to stakeholders and community groups, pop-up meetings, community events and open houses. In addition to these events, there is a Community Advisory Committee consisting of local residents and business owners.
View upcoming meetings and events
The project seeks public input on:
Locating station platforms to best serve transit users and the surrounding neighborhood.
Maintaining cultural, historic and natural resources within the project area.
How communities along the route will benefit from this investment.
How BRT will operate alongside people walking, rolling, biking and driving.
What kind of development and pedestrian, bicycle and transit connections are desired at and near stations.
The Environmental Assessment is available for public comment between May 11 and June 25, 2021. Review the document and submit a comment. 
View the Communication and Public Engagement Plan for the project (PDF).