County Road B2 Resurfacing
Contact us
The surface layer on County Road B2 between Fairview and Hamline avenues in Roseville will be removed and replaced with new, smooth pavement during the 2021 construction season. 
Traffic signals will be replaced at the following intersections:
Fairview Avenue. 
The northwest entrance to Rosedale Mall.
The Rosedale Commons entrance.
American Street.
New ADA accessible pedestrian ramps will be installed and spot repairs will be made to the curb and sidewalks.
This project is part of a larger study completed of the County Road B2 and Fairview Avenue area around Rosedale Center.
View project on interactive map
Subscribe to road project updates
Timeline
Work is underway on traffic signal, curb and pedestrian improvements on the westbound lanes of County Road B2. Work is also underway on the center medians.
Work on the eastbound lanes will begin in late September, and resurfacing work will take place later this fall. 
The project is expected to last through mid-November.
Detours
Westbound County Road B2 is reduced to one lane. Eastbound County Road B2 is reduced to one lane between Snelling Avenue and Hamline Avenue. Eastbound County Road B2 also has short-term lane closures at the traffic signals. 
The signals at Rosedale Mall, Rosedale Commons and American Street are set to all-way stops.
Motorists are encouraged to use alternate routes when possible.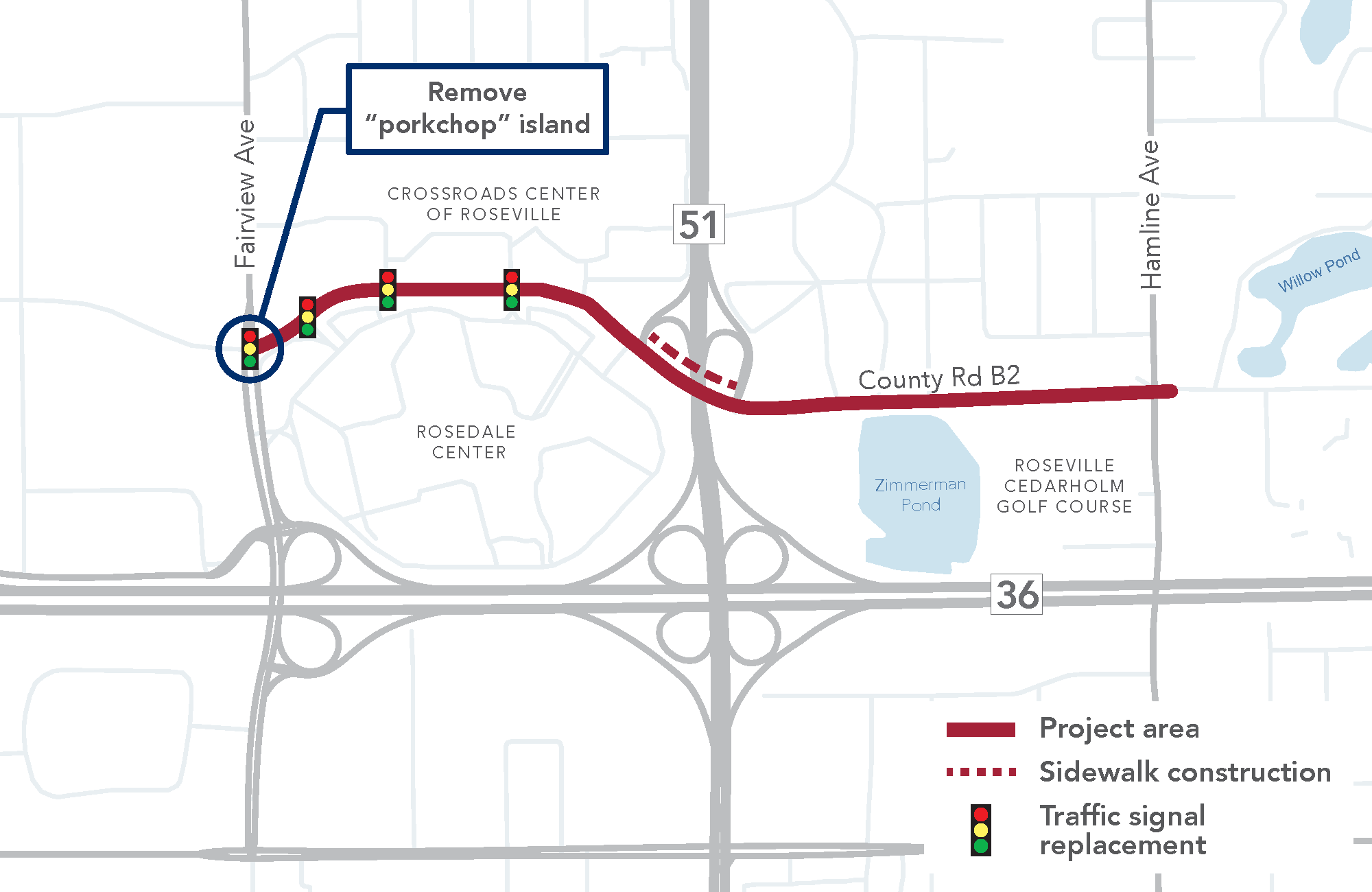 July 29 open house recording
Hear more about the project and construction timeline from the project team.