Blake Huffman, District 1
Contact us
Serving citizens in the following communities:
Arden Hills, Gem Lake, North Oaks, Shoreview, Vadnais Heights, White Bear Township and parts of Mounds View, Spring Lake Park and Blaine.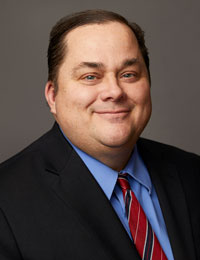 Commissioner Blake Huffman was elected to the county board in November 2012. Prior to joining the Ramsey County Board of Commissioners, he served as ​a city councilman in Shoreview from 1996 - 2012. As a city council member, Huffman served as President of the Economic Development Authority, Acting Mayor, Chairman of the North Suburban Cable Commission and several other community organizations.
Huffman is a retired Wells Fargo Home Mortgage executive. He is a graduate of Mounds View High School and Bethel University.
Blake has been married to Joy for 31 years and they have six children and 5 grandchildren. Alex is a retired active duty Green Beret soldier in the US Army and currently works at Edward Jones and married to his wife Amber. Noah a graduate from UW – Eau Claire and lives in Charlotte, North Carolina with his wife Stephanie. Zach manages a local McDonald's. Carl lives in Des Moines, Iowa and works at Wells Fargo. Eli works at Goodwill and the youngest, Will, is continuing his education in Science and Agriculture.
Blake is the Founder and CEO of a local non-profit called Journey Home Minnesota, which provides access to single-family affordable homes for families in need. This often includes assistance to veterans and domestic violence survivors.
Committees and commissions
Commissioner Assistant
Administrative Secretary
Ramsey County Board Office
Room 220 Courthouse
15 W. Kellogg Blvd.
Saint Paul, MN 55102