School Attendance Matters (SAM)
Contact us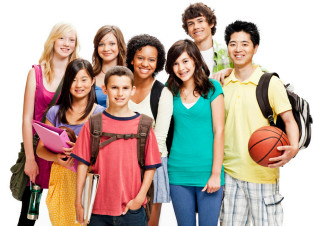 Every day. Every Grade.
Students who frequently miss school fall behind academically. While caused by a variety of factors, poor attendance makes it difficult for children to succeed in school, limiting their options for future success.  
It is for this reason that Minnesota law requires that all children aged 7-17 attend school, whether it be public, private, charter, online, or at home.
Compulsory Education Law
Parents' Responsibility
Parents/guardians are legally responsible for making sure their children attend school every day it's in session. Children are not allowed to miss school without legal excuse. 
The only legal reasons to miss school are: 
Sickness.
Doctor appointments.
Religious holidays.
Extreme family emergency.
If a child is going to miss school for any reason, parents/guardians must notify the school of the absence as soon as possible.
School's responsibility
To provide a program/schedule that meets the student's educational needs.
To address barriers to the child's ability to attend and learn.
To maintain accurate attendance records and document communication with the students and parents/guardians about attendance.
Student's Responsibility
Education is key to your future. Your job is to be in school--every hour of every day.
When I was in 9th grade, I started missing more and more school. I had always enjoyed school, but my mom was struggling and needed my help at home. SAM staff was able to get my mom the help she needed so I could stay in school and not worry about her. Now, I'm on track to graduate next year and am applying to college!
11th grade student
The SAM Program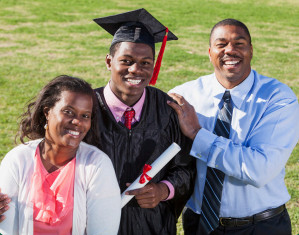 The Ramsey County Attorney's Office collaborates with schools, law enforcement, community agencies and child protection to intervene in absenteeism early. Our goal is to understand the reasons children are missing school and work with students and their families to remove those barriers so they are present every day and succeed in school and in life.
I really felt supported by SAM. The help I received in setting up programs for my student was awesome.
Parent of 11th grade student
To ensure children are present every day and succeed in school, we use a three-step process:
Step 1: Informational Meetings
Step 2: Student Attendance Review Team (SART) Meetings
Step 3: Petition to Court
If you have questions about your child's attendance record, believe they were referred to our program in error, or to report a change of enrollment, please contact your child's school directly.
SAM gives us an added tool and resource to help our students and families. The majority of students referred to SAM improve their attendance and experience success in school.
School staff member
Information for Schools:
Making Referrals to the SAM Program
If there is a chronically absent student(s) enrolled at your school who lives in Ramsey County that you would like to refer to our program, please reference the information provided below.
If you have any questions after reviewing these materials, they can be directed to RCAOSAMInfo@ramseycounty.us.
School Resources & Referral Information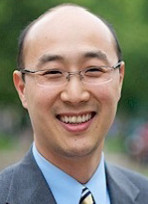 Education opens the doors of opportunity to good-paying jobs, paving our students' paths to successful careers. Without a high school diploma, many of our residents struggle to find work to make ends meet and, sadly, sometimes end up in the criminal justice system. 
Thank you, parents and school staff, for working with us to ensure all our students are in school learning so they can graduate with the skills they need to succeed.
- John J. Choi
Ramsey County Attorney