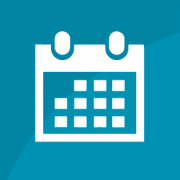 SAVE THE DATE: Rice Creek Commons Community Event Nov. 1
The community is invited to learn more about the Rice Creek Commons redevelopment site in Arden Hills. The Joint Development Authority will host the event on the evening of Nov. 1 at Ramsey County's Public Works Facility in Arden Hills. This event will provide interested community members with an introduction to the project and a recap of the overall vision for the site.
Be sure to check back for additional details about the event.
Rice Creek Commons will be a cohesive mix of residential and commercial neighborhoods surrounding a town center, a unique community where young and old can live, work and play.
In 2013, Ramsey County purchased a 427-acre parcel of the former Twin Cities Army Ammunition Plant from the U.S. Government with the intent to clean up, redevelop, and return the property to the economic engine it once was – this time with homes, businesses and retail. The site was renamed to Rice Creek Commons in 2014.
Subscribe to the Rice Creek Commons e-newsletter
Vision
The Rice Creek Commons master plan lays out a vision for the site to create economic prosperity, build an inclusive economy and develop an energy-forward community by providing much-needed housing at a variety of price points – including deeply affordable housing – and creating well-paying jobs.
Current status
Work to clean and clear the former Twin Cities Army Ammunition Plant – formerly the largest contaminated site in Minnesota – has been completed. The site was cleaned to residential standards, and the U.S. Environmental Protection Agency and Minnesota Pollution Control Agency have removed the site's soil and surface water from the state and federal Superfund lists. The U.S. Army will continue to operate the existing groundwater cleanup system for many years to come.
With 427 acres cleaned, revitalized, and brought back to the tax rolls, Rice Creek Commons will create significant economic and social opportunity for Ramsey County, Arden Hills and the entire Twin Cities.
Governing board
The Joint Development Authority (JDA) typically meets every other month, on the first Monday, at Arden Hills City Hall. Meetings are televised and open to the community. On alternate months, the JDA may also meet for work sessions.
The JDA along with city of Arden Hills and Ramsey County staff are working together to determine next steps for the development of Rice Creek Commons. Information about opportunities for community input will be posted when available.
Rice Creek Commons site tour
Request for Development Interest (RDI) - Outlot A
The Joint Development Authority (JDA) issued a Request for Development Interest (RDI) for a 40-acre parcel, located within Rice Creek Commons. Ramsey County is seeking proposals from experienced developers with the ability and financial resources to develop the parcel according to the county's Equitable Development Framework and the Rice Creek Commons Master Plan. The parcel for purchase, Outlot A, is intended for commercial use only which includes:
Business service.
Clinic/medical offices.
Financial institutions.
Food preparation.
Hotel/motel offices.
Research and development.
Pet Services.
View a sample version of the RDI for Outlot A.
View official RDI document and addenda information on DemandStar.
Scroll table right to see more
Estimated 2023 RDI Timeline
Request for Development Interest Issued
April 24
Last date for submitting written questions
May 16
Answers to questions posted on DemandStar
June 9
Response deadline  
July 28
Review and assessment of responses
August 16
Proposal recommendation and selection
October
Negotiation of terms of purchase
End of 2023/Early 2024
PLEASE NOTE: Ramsey County reserves the right to amend or withdraw this RDI at any time, to waive minor irregularities in the RDI process, and to reject any or all RDI responses. Changes or clarifications to this RDI will be posted on DemandStar.