2022 Strategic Plan now available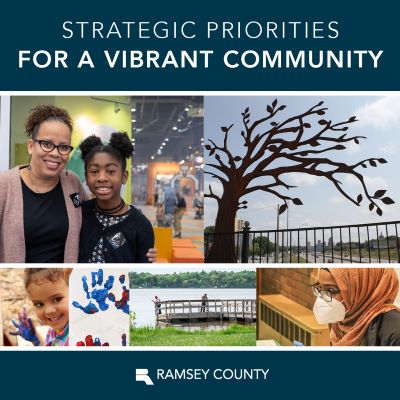 The Ramsey County 2022 Strategic Plan outlines a set of strategic priorities aligned with the county's vision for a vibrant community where all are valued and thrive. The seven strategic priorities are indicative of an 18-month outlook and include work built upon previous years' priorities, all of which combined, further the county's four goals to strengthen wellbeing, cultivate prosperity, enhance opportunity and model accountability.
This year's strategic plan is presented in a new digital-first format and design. This approach is more user-friendly, accessible and visually appealing.
Posted on
Wednesday, June 29, 2022 - 9:57 a.m.