Arena closures extended through Jan. 3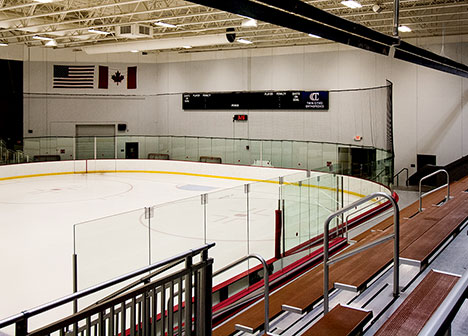 All 11 Ramsey County arenas will remain closed to the general public through at least January 3. The extended closure is in compliance with Emergency Executive Order 20-103, issued by Minnesota Governor Tim Walz. Arenas are projected to reopen on Monday, January 4 for youth and adult practices.
Parks & Recreation staff will be in communication with associations and user groups to discuss possible rescheduling of reservations.
The Fieldhouse at TCO Sports Garden, originally set to open in early December, will remain closed until restrictions are lifted. The facility is anticipated to open to organized youth and adult recreational groups as early as January 4.
Ramsey County will continue to monitor the situation surrounding the pandemic to protect the health and safety of the community. Updates will be available through ramseycounty.us/Arenas and social media on an ongoing basis.
Posted on
Thursday, December 17, 2020 - 2:29 p.m.