Community Conversations: Health and Wellness Service Team to hold 2022-23 Budget Preview Engagement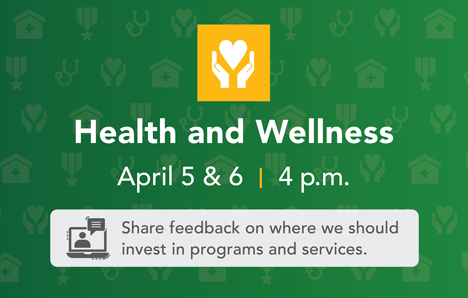 The Health and Wellness Service Team will lead two community conversations where departments will discuss the proposed 2022-23 budget and investments. The purpose of the meetings is to engage residents, business owners and key stakeholders in the county budget process and where we make investments.
There will be time for focused conversation and questions from attendees. Racial & Health Equity Administrator Sara Hollie will facilitate both conversations.
These conversations will be held 4-6 p.m. April 5 and 6, and will be accessible via Zoom.
Posted on
Wednesday, March 24, 2021 - 6:15 p.m.