Early Childhood and Family Wellness Event provides resources for foster parents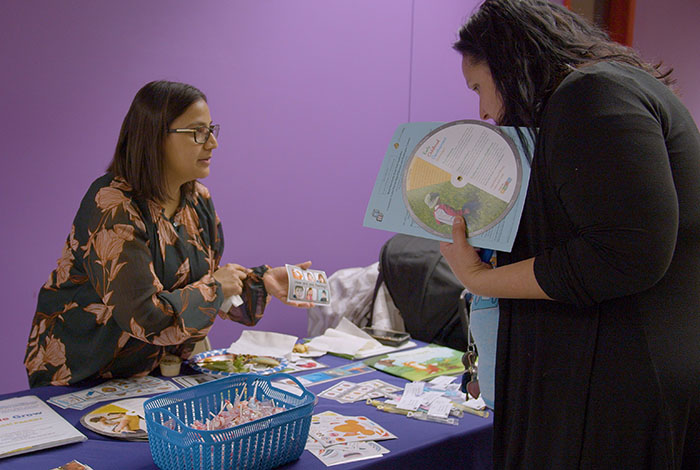 Foster parents currently providing homes for children under five years old were invited to an Early Childhood and Family Wellness Event on Dec. 14 hosted by the Children's Services Review Panel and the Ramsey County Early Childhood Initiative.
During the event, foster parents learned about the early childhood resources available, wellness practices like using the American Indian medicine wheel for healing, and Adverse Childhood Experiences to help set foster children up for success later in life.
Each family also received a child wellness kit made up of items meant to increase children's emotional and social development while enhancing the bonds between the parent and child. Early childhood resource specialists were also available to share information about health, educational and developmental wellness.  
All foster parents who attended received gift certificates to use at Babycake's Book Stack Bookmobile that was onsite for the day. Babycake's is a mobile children's bookstore that carries primarily books of culture and/or languages of the indigenous, immigrants, refugees, African American and many other backgrounds.  Children of all backgrounds love to experience the joys of reading and seeing themselves represented in books and literature.
Additional sponsors of the event included: Saint Paul Public Schools – Family Engagement & Community Partnerships, Foster Advocates, and Minnesota Communities Caring for Children.
Posted on
Friday, January 24, 2020 - 2:14 p.m.