Karen Dyson and Mina Hang receive employee achievement award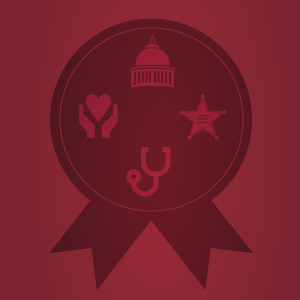 Two county employees were presented with an employee achievement award at the April 6 board of commissioners meeting:
Karen Dyson, employment guidance counselor aide with Workforce Solutions.
Mina Hang, financial worker with Financial Assistance Services.
Ms. Dyson is the first point of contact for Workforce Solutions, responding to an average of 120 phone calls per week and directing callers to the optimal job seeking resources. During the pandemic, Ms. Dyson has created a resume packet and taught resume workshops remotely, showcasing her adaptability. She has displayed her creativity and helpfulness by consolidating employment resources that everyone on her team uses, making them searchable and more accessible. Her colleagues have praised her professionalism and ability to stay calm in high-stress situations.
Ms. Hang has been described as a "power worker" – getting her work done quickly and efficiently in a stressful job – and always meeting deadlines. When Ms. Hang first joined Financial Assistance Services, most of the work was being done on paper and Ms. Hang played a pivotal role in refining the process while moving from paper to electronic. This proved especially helpful when the pandemic began, allowing employees to work remotely and help save county funds in the process. Ms. Hang is known as someone who goes above and beyond to help others, often receiving praise from her team lead and other colleagues. She often takes the initiative to cross-train on other systems to better support her colleagues. 
Posted on
Tuesday, April 6, 2021 - 8:35 a.m.