Lifeguard applications open and certification course dates announced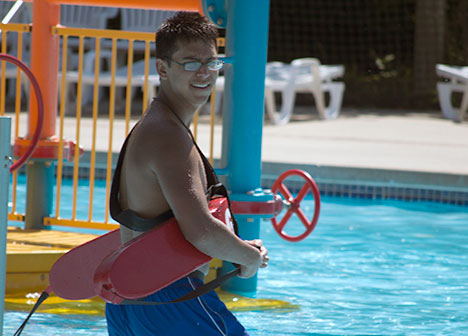 Parks & Recreation is currently hiring lifeguards for the 2022 beach and water park season.
Positions are available at Battle Creek Waterworks and Lake McCarrons County Park. All positions are full-time throughout the aquatics season, which begins Saturday, June 11.
To begin the application process, submit a Lifeguard Interest Form online. Recreation staff will then follow up on the next steps.
Submit a Lifeguard Interest Form
Certification classes
All Ramsey County lifeguards must be certified prior to employment. Parks & Recreation will be offering four, three-day certification courses as an opportunity for applicants who do not hold a current certification. Certification courses are being held in partnership with New Brighton Parks & Recreation.
Course fee is $200. Some scholarships are available; please email Thony Thao for more information. Completion of the course does not guarantee employment with Ramsey County.
Posted on
Thursday, March 3, 2022 - 11:00 a.m.