Luis Rosario named Director of Assessor department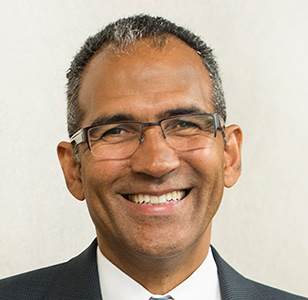 Luis Rosario has been selected as the Director of the Ramsey County Assessor department. Rosario has worked in the department since 2005, most recently as supervisor of the Residential Property unit. The Ramsey County Assessor's Office estimates market value and determines property classification for all properties in Ramsey County – currently consisting of more than 160,000 parcels valued at nearly $50.4 billion dollars. Rosario will oversee a staff of 52, including 32 property appraisers who conduct on-site property valuations of all parcels on a five-year cycle.
Rosario holds licensure as a Senior Accredited Minnesota Assessor through the Department of Revenue and also as a certified residential real property appraiser through the Department of Commerce. Prior to joining Ramsey County, Rosario owned and ran a private residential property appraisal firm for six years. 
The appointment of Ramsey County Assessor will require approval by the Ramsey County Board of Commissioners. The board is scheduled to vote on the appointment of Rosario on September 12. Pending approval, Rosario would take the oath of office following a procedural review of the appointment by the Minnesota Department of Revenue. Current Assessor Stephen Baker will remain with the department in an advisory role until his planned retirement in the months ahead.
Rosario holds a bachelor's in business and finance from the University of Saint Thomas and is bilingual in English and Spanish. A lifelong Ramsey County resident, Rosario grew up in Saint Paul's West Side and currently resides in Saint Paul's Summit Hill neighborhood with his wife. The couple have an adult son and daughter. 
Posted on
Tuesday, August 15, 2017 - 4:53 p.m.