Mend-It Clinic
Image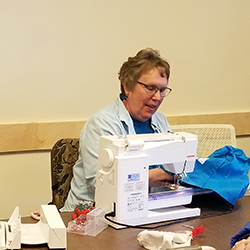 When
Location
Highland Community Center
1978 Ford Parkway
Saint Paul, MN 55116
Get directions
Ages
All
Beginning of tab section with 2 tabs. Left and right arrow keys will navigate between tab navigation links.
Ramsey County is hosting a Mend-it Clinic! In partnership with Mobile Menders, this specialized event will exclusively feature FREE mending services, like replacing a button, patching a hole or repairing a ripped seam. Volunteer menders will help you repair your clothing, blankets, backpacks, pillows and more.
Two item limit. First come, first serve. All are welcome!
Back to tab navigation.
End of tab content.