New Inclusive Employer Champions initiative launched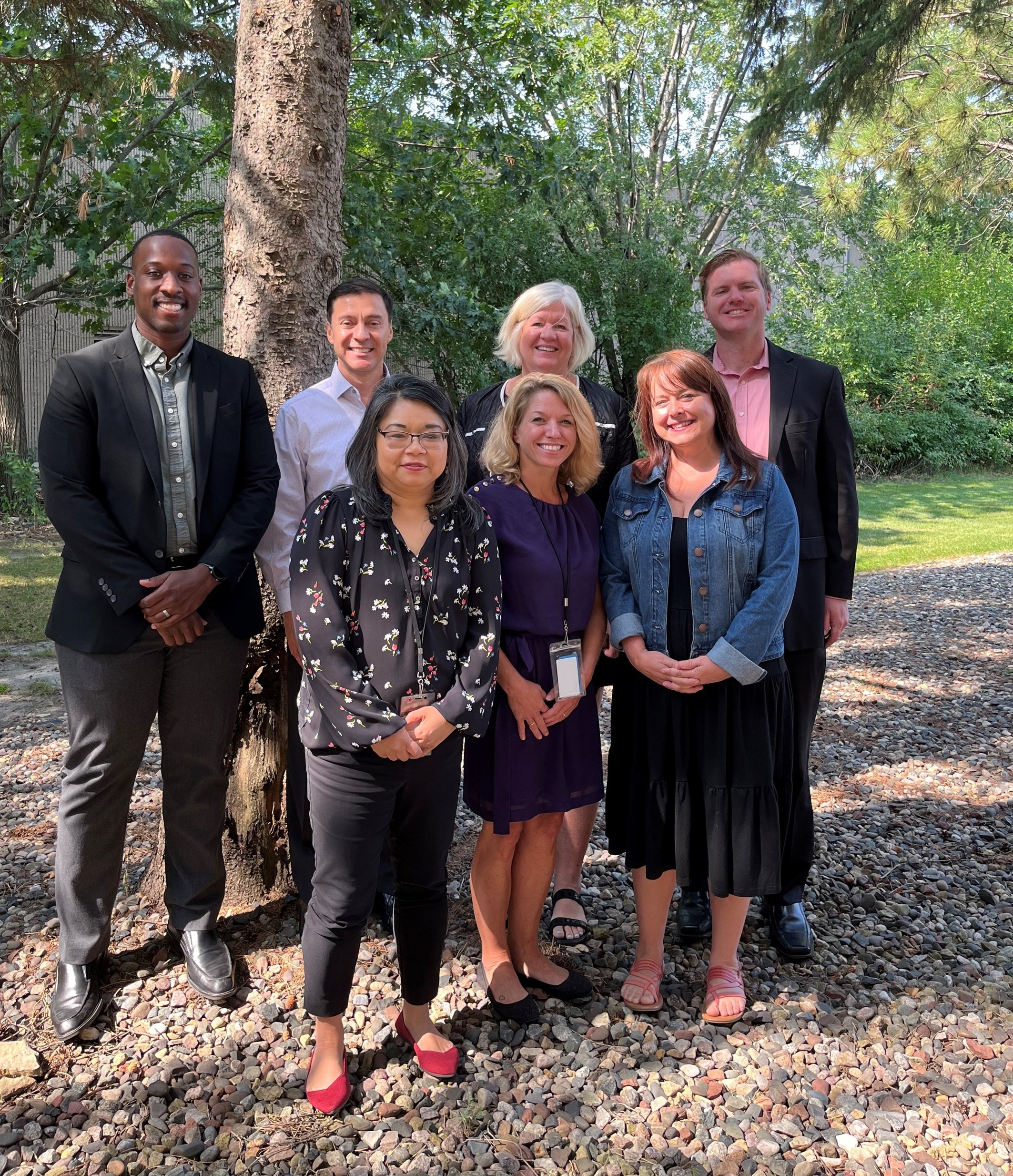 Ramsey County Workforce Solutions is proud to announce a new partnership with area chambers of commerce and economic development organizations who serve Ramsey County residents.
The new Inclusive Employer Champions collaboration will provide intentional partnerships between Ramsey County and the St. Paul Area Chamber, Midway Chamber of Commerce, Vadnais Heights Economic Development Corporation, Minnesota Black Chamber of Commerce, Saint Paul Port Authority, Minnesota Hmong Chamber of Commerce, Rice Larpenteur Alliance and Latino Chamber of Commerce.
This effort is designed to bring intentional collaboration and resource sharing across all workforce services and programming in the county to benefit Ramsey County employers. The Champions will:  
Help facilitate relationships. 
Create two-way communication channels. 
Disseminate information.
Engage members to provide input.
Convene members to share resources.
Implement best practices to close gaps.
Identify shared opportunities.
Support innovative, inclusive workforce strategies. 
Ramsey County Workforce Solutions Director Ling Becker stated, "While we have a long history of partnering with our business associations, this is the first time we have entered into a formal relationship. This program will allow us to leverage these organizations to be a tremendous conduit of our programs and services while connecting job seekers and support inclusive workplaces. As the most diverse county in the state, this is yet another tool to support a more inclusive economy that ensures our businesses continue to leverage the diverse talent pool of Ramsey County residents and maintain and expand our county's economic competitiveness."  
B Kyle, President and CEO of the St. Paul Area Chamber enthusiastically endorsed this strategy. "We have a deep history of strong partnerships with Ramsey County. Workforce is one of the most critical issues facing our business community. We are proud to be an Inclusive Employer Champion and look forward to using our many tools to engage employers in the county to connect to the public workforce system."
The Inclusive Employer Champions held a kick off meeting on September 14, 2022, and will continue to partner with the county for a one year period during which the program will be evaluated.  
Posted on
Tuesday, September 13, 2022 - 2:50 p.m.