Revamped library website launches with new features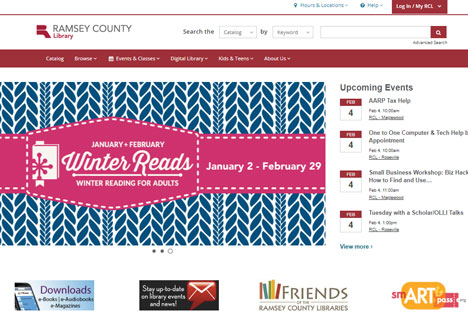 The Ramsey County Library website - rclreads.org - has a new modern look! The redesigned site seamlessly integrates with the Library catalog and calendar of events for a better user experience.
With the new design and mobile-friendly features, our digital library spaces are now more accessible. New features include:
Smarter searching: Search now works like the rest of the web. Simply type what you're looking for, like "new kids books."
Better browsing: Quickly discover new titles, resources and events through shared lists, filters and more.
Personalized accounts: Easily customize your online account to track and share interest.
Learn more about the new Library website's features and how to start an account
Posted on
Tuesday, February 4, 2020 - 11:13 a.m.