Steve Randall, winner of the 2019 Vern Vick Memorial Award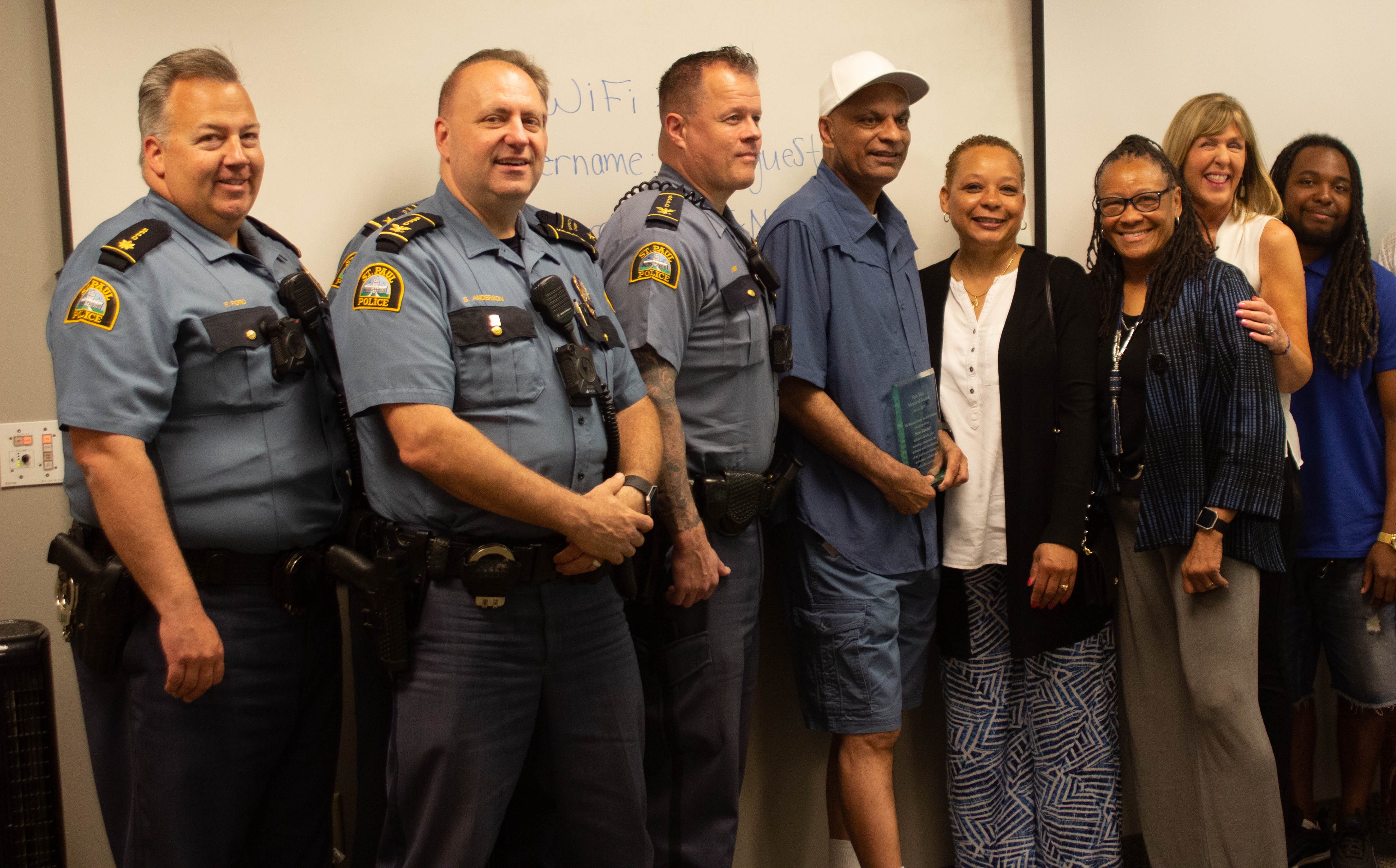 On June 6, the Workforce Innovation Board of Ramsey County acknowledged Steve Randall, community youth worker with Saint Paul Parks and Recreation, as the winner of the 2019 Vern Vick Memorial Award. The Vern Vick Memorial Award is dedicated to the memory of Vern Vick, a widely respected member of the community, an inspirational leader and a role model in the field of youth development. Each year, the Vern Vick Memorial Award is given to an individual possessing that same passion for supporting and empowering Ramsey County's youth through personal, academic or career development.
During his 23-year career with Saint Paul Parks and Recreation, Steve worked his way up to becoming a community youth worker. He has developed powerful and lasting relationships with the youth in Ramsey County and has fostered positive relationships with young children, teens and their families. Steve has prepared these youth with leadership development skills, post-secondary options, and community engagement within their respective neighborhoods. Steve has partnered with Ramsey County Workforce Solutions in providing employment workshops as well as being a work site for our paid work experience program. This has enabled countless youth to gain a work history and increase their employability skills.
Steve Randall's dynamic gift in working with youth has had a profound effect on families, local businesses and the many communities within Ramsey County. He utilizes his relationships with youth, the community and government sectors to build a platform for peace, hope, and flourishing neighborhoods.
One of the Workforce Innovation Board's many favorite things about Steve (besides his outrageous sense of humor!) is his ability to see greatness in what society may label as "marginalized" or "throw-away" youth. His entire life is dedicated to drawing out that greatness, so our youth and communities can thrive. You can believe that when there is a function where youth are present, they are lining up to banter back and forth with Steve. They know that he believes in them, and more importantly, they know that he is willing to walk with them as they learn to believe in themselves.
Posted on
Monday, June 10, 2019 - 7:41 a.m.