William Moore named one of 40 rising stars of public health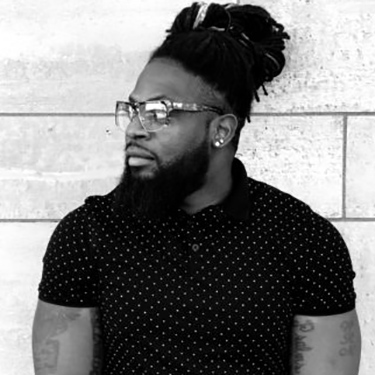 William Moore, a Health Educator with Saint Paul – Ramsey County Public Health, has been honored by the de Beaumont Foundation as one of the inaugural 40 Under 40 in Public Health. The 40 rising stars of public health were chosen by a panel of judges for their fresh perspectives, creative problem-solving and innovative health solutions in communities across the country.
Moore, who last year became one of the first men in Minnesota to be certified as a birth attendant and breastfeeding educator, was selected for the national recognition for his work to reduce racial and health disparities through the Doula Dads initiative and the Club Dad program. Doula Dads is an offshoot of Public Health's work through the Ramsey County Birth Equity Community Council to reduce infant mortality rates in the African American community. 
Moore has also worked with five school districts to develop initiatives that increase access to healthy foods and opportunities for physical activity, and with community members to create an assets map of organizations focused on health equity. His work is funded through the Minnesota Department of Health's Statewide Health Improvement Partnership (SHIP).
40 Under 40 in Public Health honorees were chosen for significant contributions to their community and the field of public health.  Nominees were evaluated by a panel of professionals from the nonprofit, business, and higher education sectors on their demonstrated leadership, their contributions to their community's health, and their collaboration with other organizations. In addition to Moore, Mariah Wilberg from the Minnesota Department of Health is also an honoree.
The Maryland-based de Beaumont Foundation creates and invests in bold solutions to build healthier communities. The Foundation advances policy, builds partnerships, and strengthens public health to create communities where people can achieve their best possible health.
Posted on
Wednesday, May 15, 2019 - 12:57 p.m.