Rice Street Study Community Liaisons
The Rice Street Visioning Study community liaisons are local artists who will help lead engagement projects throughout the study.
Kazua Melissa Vang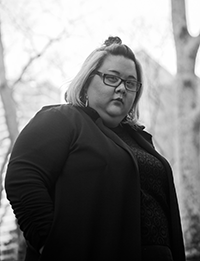 Kazua Melissa Vang is a Hmong American storyteller using the mediums of photography, visual art, filmmaking and producing. She is based in Minnesota.
Her current photography project is taking portraits of Hmong refrigerators and freezers titled, "F R I D G E S," that was featured in the exhibit "Foodway" (Summer 2018) at the Minneapolis College of Art and Design; a curatorial project exhibit, "Thirty-Three Views" (2019) in east side Saint Paul; and at Second Shift Studio Space on Payne Avenue.
Vang's mixed-media artwork was published as a book art cover for the Saint Paul Almanac 2019, "Resistance and Resilience, Vol 12." She co-founded the Asian Pacific Island American Minnesota Film Collective. Since 2014, she has worked with In Progress, an art nonprofit in North End Saint Paul, as a lead artist and mentor.
Much of her work in association with Rice Street was through In Progress. She was a lead artist in the North End Initiative, where photographers and filmmakers gather stories, portraits and images of the neighborhood in an exhibit and presentation to the community. 
Video updates
Krista Beier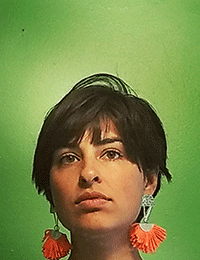 Krista Beier is a creative who uses art as a voice for social change and a means of self-exploration through altering space. Librarian by day, artist by night, her work focuses on her relationship both with the community and the earth. She is inspired by her cultural heritage and draws deeply upon the imagery of her ancestors.
She dabbles in a variety of mediums, including mandalas, sculpture (especially with unusual materials!), puppetry, textiles and more. She considers herself a public artist, and loves creating interactive pieces to connect with others. She has created work for the Art-Shanties and Made Here MN, and has been a Minnesota State Arts Board grant recipient.
Krista lives in the North End, a few blocks off Rice Street, with her husband, her dog, cats and ducks. She's an avid gardener, reader and explorer!
Video updates
Kyle Voigtlander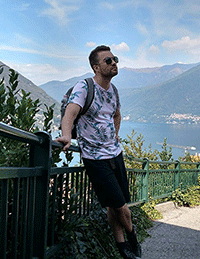 Kyle Voigtlander is a North End-based visual artist, curator, illustrator, concept artist, designer and environmental activist.
Voigtlander believes that art can serve as a strong indicator of a society's value system.
He creates with this in mind, satisfying an inner calling to create by sharing relevant parts of his experience with the world through visual, pictorial means.
In an effort to combat negative culture by contributing his own, positive culture, Kyle's work continues to adapt to his surroundings through continually sharpening his perspectives on topics such as worldview, art, truth, philosophy, current affairs and the human condition.
Video updates
Melvin Giles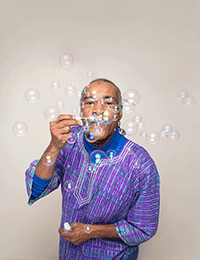 Melvin Giles is a Community and Global Peacemaker and a Bubbling Artist. He incorporates Peace Bubbles, Peace Messages and the International Peace Pole to create places/spaces of peace. He is known for his signature style of blowing and sharing peace bubbles.
He started using bubbles to bridge a gap and distrust between the Black community and the Saint Paul Police Department in the late 1990s by offering police officers bubbles for their domestic calls to give kids when investigating domestic violence in residential settings, in order for the children to have a healthier perception of police officers in general.
Giles recently worked with two other artists on an exterior face-lift of the Rondo Library and received a 2020 Forecast mini-grant to promote hope during Minnesota's COVID-19 sheltering-in-place.
Video updates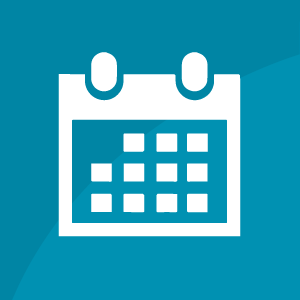 Pop-up Event July 31
Friday, July 31
4-6 p.m.
Front Avenue and Rice Street
The Rice Street Visioning Study team will hand out free potted plants and ask the community for input on the future of Rice Street.