May 2023 is Tech Month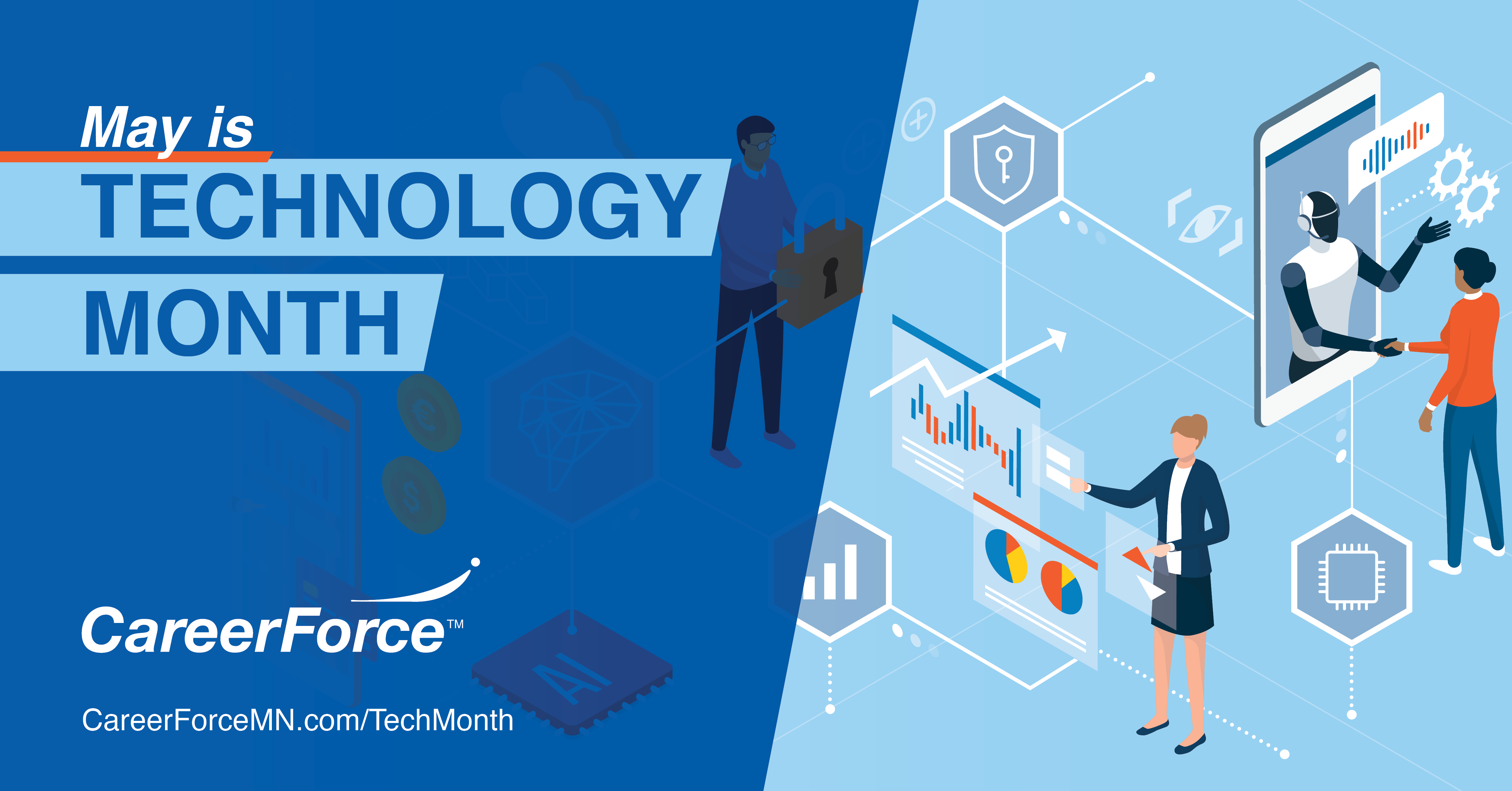 Tech month is focused on the important role the technology industry plays as a key driver of growth in our state and local economy. Minnesota's Department of Employment and Economic Development projects have a high demand for IT professionals in Minnesota through 2028 and beyond.
Explore the resources and events below to learn more about the wide range of tech career opportunities.  
Job seeker resources:
Events and workshops:​
Tech employment facts:
Roughly 12,923 people have tech careers in Ramsey County making up more than 3.8% of overall county employment (the national average is about 3.4%).
Tech careers in Ramsey County are projected to grow 0.3% on average annually through 2027.
In addition to needing over 200 new Ramsey County tech professionals to satisfy job growth, an additional 4,550 will be needed in through 2027 to replace retirements and job changes out of the field.
The unemployment rate in tech positions sits at 0.9% in Ramsey County (91 people) compared to roughly 2.4% across all occupations.
High demand for tech workers means high wages for many in the field. The average annual wage for tech occupations in Ramsey County is about $102,600, over $35,000 more than the average for all county occupations. 
Posted on
Thursday, April 13, 2023 - 12:59 p.m.