2021 Vern Vick Memorial Award Winners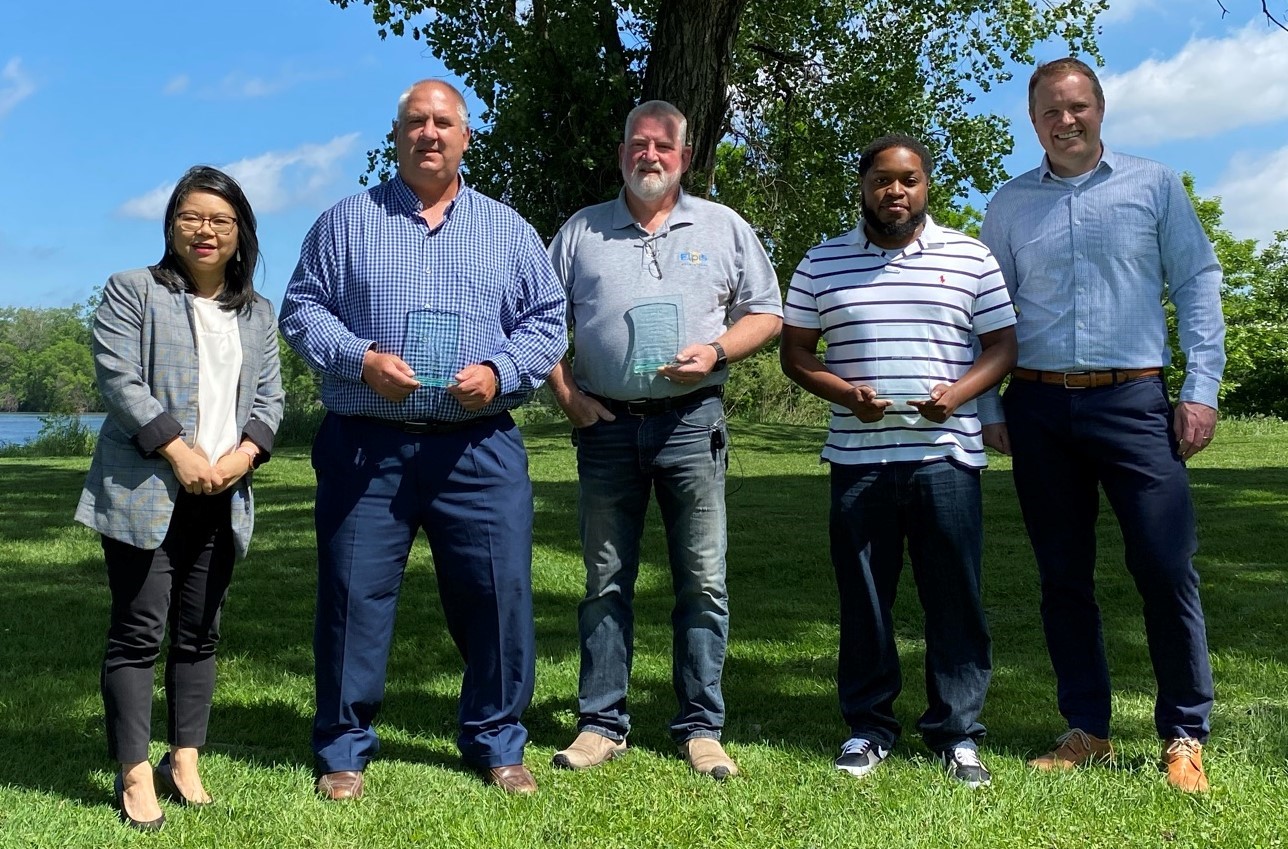 On June 3, the Workforce Innovation Board of Ramsey County (WIB) recognized the recipients of the 2021 Vern Vick Memorial Award: Dan Rossiter, Paul Ramsour and Kenny Cutler. This award is given annually to individuals who have contributed exceptionally to the support and empowerment of Ramsey County's youth through personal, academic or career development.
"We couldn't be happier to recognize the great work of Dan, Paul and Kenny. The COVID-19 pandemic has disproportionately impacted the young people in our community. Each of them has gone above and beyond to provide opportunities and remove barriers for our youth during this very challenging time" stated Ling Becker, Ramsey County Workforce Solutions Director.
As a Technical Education Teacher and Construction Career Pathway Instructor for the White Bear Lake Area School District, Dan Rossiter is committed to helping students interested in pursuing a skilled trade after high school.  He has been instrumental in helping students make informed career decisions so they are career ready by graduation.  Dan also runs the MN Trades Academy and completely pivoted the experience to hybrid learning so that every student was successful in completing the program.
Paul Ramsour, CEO of Elpis Enterprises, has made it his life's mission to employ homeless youth and give them vital work experience to find long-term housing stability and job security.  Paul and Elpis have been nimble in adapting their skills development workshops to fit the needs of the pandemic, including hosting socially distanced woodworking workshops.  He also worked with youth to print t-shirts for homeless individuals indicating they were exempt from the curfew order.  
Kenny Cutler has been an Employment Guidance Counselor with Ramsey County Workforce Solutions for six years. Throughout this time, he has consistently made a huge impact on the lives of the young people he serves. Kenny was instrumental in coordinating the County's summer youth employment program and he connected several youth with meaningful internships over the last year when unemployment was at its highest.
Paul Nikstad, Chair of the WIB's Youth Committee said, "When selecting this year's award recipient, it was clear that Dan, Paul and Kenny all exemplify the spirit of this award. Their dedication and commitment to serving youth is evident and we are proud to honor and thank them for their devotion to improving the lives of countless young people."   
This award is dedicated to the memory of Vern Vick, a widely respected member of his community, an inspirational leader and role model in the field of youth development. Throughout his life, Vern dedicated himself to working with and improving the lives of Ramsey County's youth through his long-term involvement in education as well as his participant in organizations and activities designed to develop the full potential of our county's youth.
Posted on
Thursday, June 3, 2021 - 3:40 p.m.