Board proclaims June Immigrant Heritage Month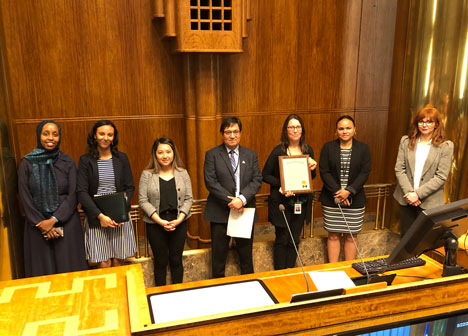 The board of commissioners has declared June 2021 Immigrant Heritage Month in recognition of the contributions and sacrifices that immigrants and families of immigrants have made to be here today.
According to the most recent census report, nearly 16% of Ramsey County residents identify as foreign-born. Immigrants strengthen our economy, contribute to the vibrancy of our communities and are part of a tapestry of diverse cultures that make our county unique.
Commissioner Frethem read the proclamation and county staff and community partners offered remarks.
Posted on
Tuesday, June 22, 2021 - 9:08 a.m.