Nicole Joy Frethem, District 1
Contact us
Serving residents of the following communities:
Arden Hills, Gem Lake, North Oaks, Shoreview, Vadnais Heights, White Bear Township, and parts of Mounds View, Spring Lake Park and Blaine.
Subscribe to Commissioner Frethem's newsletter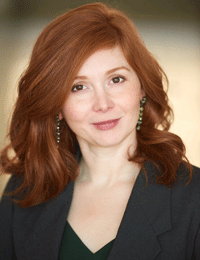 Nicole is a mother, a wife, an early childhood educator, advocate and policy expert and a part-time law student. For more than a decade, she has worked to ensure children in Ramsey County and Minnesota have access to high-quality child care arrangements and parents are able to find healthy and safe child care so they can work.
Nicole has previously worked as a child care administrator and early learning coach before transitioning to implementing, developing and analyzing statewide child care policy at the Minnesota Department of Human Services. In her work, Nicole has seen the importance of all the systems that support families and people beyond the classroom. She is passionate about streamlining human services delivery, partnering with local and state governments to provide better services, and criminal justice reforms.
Nicole has volunteered with Girl Scouts and WATCH court monitoring. Nicole was previously a board member for Child Care Works, a non-profit that advocated for child care affordability and access.
Nicole and her husband Stephen have two daughters: Signe, 11, and Margit, 4. They live in Shoreview with their dog and two cats.
Commissioner Assistant
Administrative Secretary
Ramsey County Board Office
Room 220 Courthouse
15 W. Kellogg Blvd.
Saint Paul, MN 55102