Community Career Lab - Downtown Saint Paul
This Community Career Lab is located within Ramsey County Service Center - Downtown and provides the following services for COVID-19 impacted job seekers by reservation: 
Online job search tools and resources.
Information and referral to CARES community providers.
Referral to employment and training programs.
Career planning and assessment information.
Virtual job fairs and employer hiring information.
Phone or virtual job search assistance.
Copying and printing.
Hmong language services available 9 to 11:30 a.m.
Make a reservation online or call 651-266-8500.
Government Center East
160 East Kellogg Blvd.

Street level - Kellogg Blvd.
Saint Paul
, Minnesota
55101
Building Hours
Days
Monday - Friday by reservation
Image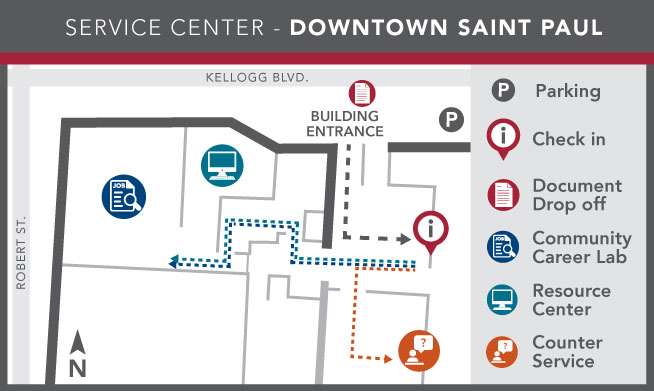 Building Policies
Face coverings and social distancing required.