Danny Givens named first Director of Transforming Systems Together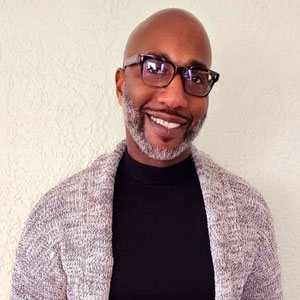 Danny Givens has been promoted to serve as the first Director of Transforming Systems Together - an initiative to continually improve, rethink and reshape services and programs so that they are effective and equitable in serving every resident and business in Ramsey County. Mr. Givens, director of the county's Healing Streets violence prevention unit in Saint Paul-Ramsey County Public Health since February 2019, will begin serving in the new position on Jan. 25 reporting to County Manager Ryan O'Connor. He will also lead a team guiding other important systems transformation efforts in Ramsey County that include the Juvenile Detention Alternatives Initiative (JDAI), adult justice systems reform, and an integrated approach to mental health and justice.
"As a Rondo native, I am humbled by the opportunity to work at the intersection of Community, systems and innovation in Ramsey County," said Givens. "I am deeply invested in identifying and advancing ideas that will lead to transformational change of systems within Ramsey County working collaboratively with Community, senior Ramsey County leaders and community organizations."
Before joining the county, Mr. Givens served as Clergy Liaison at the Affiliation of Black Organizers and the Statewide Organizer for the Minnesota Unitarian Universalist Social Justice Alliance. Prior to that he was a Racial Justice Fellow at the Kaleo Center for Faith Justice and Social Transformation and a Re-entry Coordinator at Northpoint Health & Wellness Center. 
Mr. Givens earned a master's degree from Adler Graduate School and has a bachelor's degree from Bethel University in Christian Ministry. He has been recognized with a number of awards from organizations including TakeAction Minnesota, OutFront Minnesota and InterFaith In Action of Greater Saint Paul. He lives in Minneapolis with his wife and four children.
Posted on
Friday, January 15, 2021 - 2:46 p.m.