Enjoy safe backyard fires this fall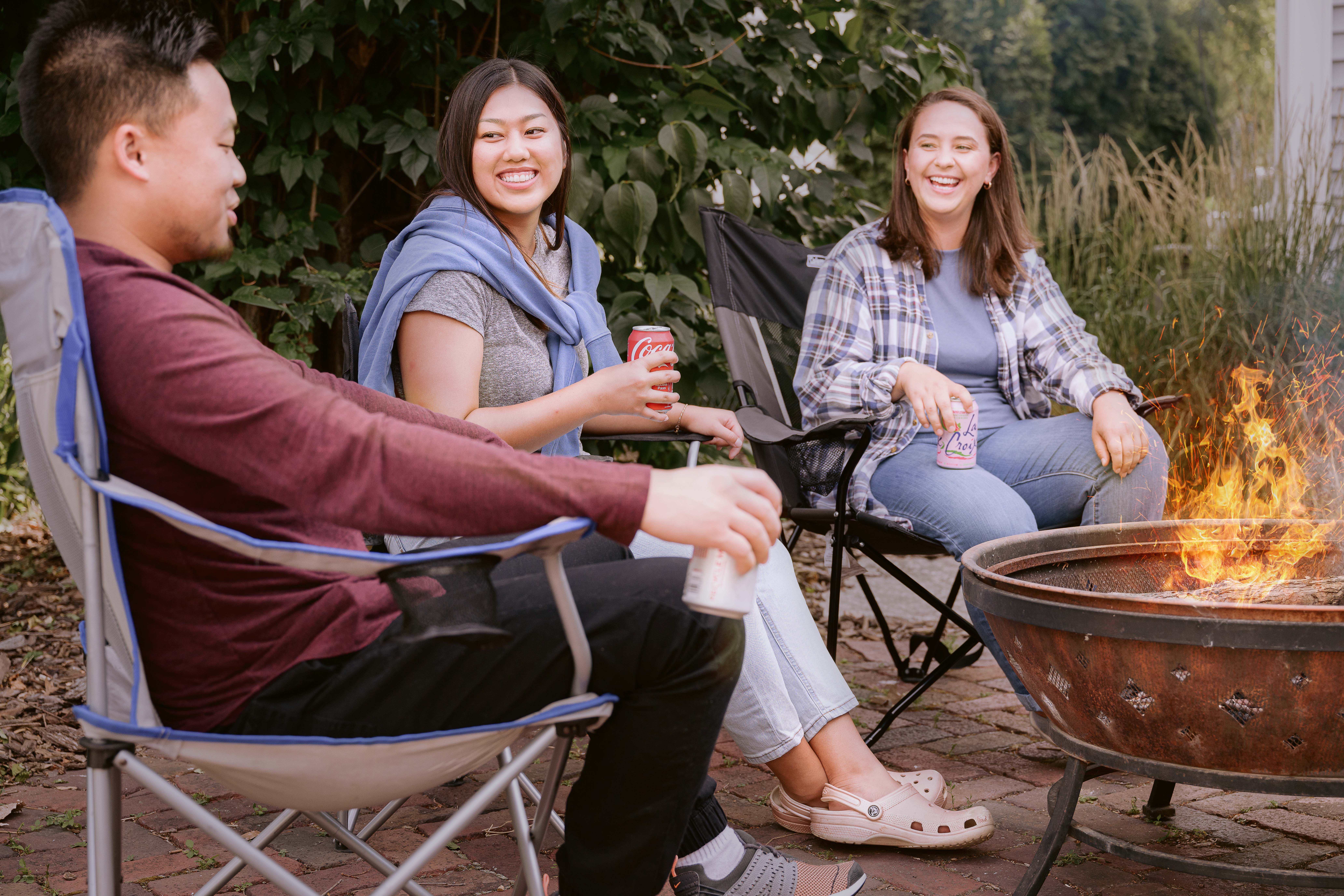 Help protect your health and your neighbors' health by enjoying safe backyard fires this season. Outdoor recreational fires contribute to fine-particle air pollution, which can get into the lungs and bloodstream and aggrevate existing health issues. These particles can be especially harmful to vulnerable groups, including children and teenagers, older adults and people with heart or lung conditions (including asthma and COPD).  
It's important to practice safe burning, especially after a summer impacted by wildfire smoke. You might have already experienced the effects of poor air quality, which can include headaches, sore throat, irritated eyes, fatigue and many more symptoms. Burning responsibly can help keep the air in your neighborhood cleaner.  
The following tips can help you burn responsibly. 
Only burn seasoned, dry wood. The recommended drying time for wood is at least six months but wood can take longer to fully dry. Check to make sure it's fully dry before burning. This type of wood burns hotter and cleaner. Don't burn plastic, garbage or yard waste. These materials create more smoke and can make the air more toxic. 

Don't burn on bad air quality days. The US Environmental Protection Agency recommends not burning on days with air quality alerts.  
Let your neighbors know when you will have a backyard fire. They may choose to close their windows to avoid smoke exposure.  
You can help protect yourself from fine-particle air pollution by:  
Checking current and forecasted air quality and plan outdoor activities accordingly. 

Paying attention to your body and contact your healthcare provider if you have serious symptoms, including trouble breathing. 

Using air cleaners and air filters in your home to improve indoor air quality. 
Keeping all windows closed when in a vehicle and setting the ventilation system to recirculate the air instead of pulling in air from outside. 
This article is featured in Green Ramsey, an environmental health newsletter from Ramsey County.  
Learn more about and subscribe to Green Ramsey. 
Posted on
Friday, September 1, 2023 - 8:40 a.m.