Inspecting food, pools and lodging establishments during COVID-19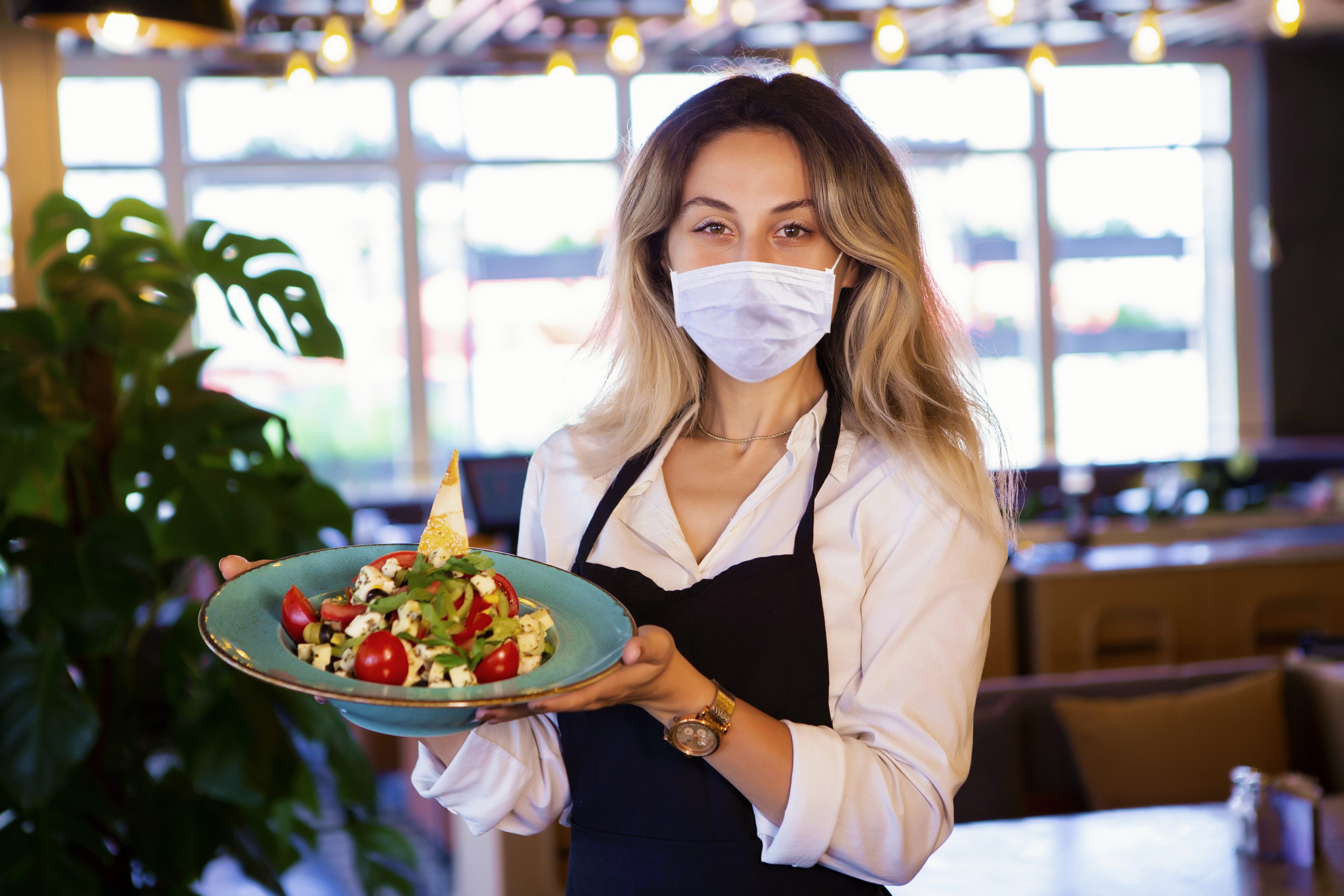 Ramsey County has been working closely with management and employees of food, pools and hotel establishments on COVID-19 prevention. Licensed food establishments include restaurants, grocery stores, and day care and school kitchens. There are also many apartment, hotel and community and fitness center pools licensed by the county.
COVID-19 prevention efforts at licensed establishments include:
Implementing a COVID-19 Preparedness Plan.
Maintaining 6-feet distance between employees and customers whenever possible.
Reducing capacity at restaurants and swimming pools.
Requiring employees to wear masks at food establishments.
Requiring pools to have increased oversight.
Ramsey County inspectors, too, are doing their part for COVID-19 prevention. Health inspections are normally unannounced. However, Ramsey County inspectors are currently scheduling inspections and working with the business to complete some parts of the inspection ahead of time. This allows inspection staff to focus on the highest risk items during the inspection and minimize the time inspectors spend on-site. While in the field, county inspectors also wear masks and practice social distancing.
In addition to following COVID-19 prevention guidelines themselves, inspectors review each establishment's COVID-19 prevention efforts during routine inspections and when complaints are received. COVID-19 prevention efforts are discussed and adjusted when necessary. If an employee of a licensed establishment tests positive for COVID-19, Ramsey County inspectors work with the establishment to ensure that other employees or customers who may be close contacts are notified.
If you have concerns regarding COVID-19 prevention at any food, pool or lodging establishments within Ramsey County, please let the employees or the managers of the business know if you feel comfortable doing so. You can also report any concerns by calling 651-793-3746 or emailing  [email protected].
You can find more COVID-19 related information on Ramsey County and Minnesota Department of Health websites.
Posted on
Saturday, August 1, 2020 - 2:37 p.m.